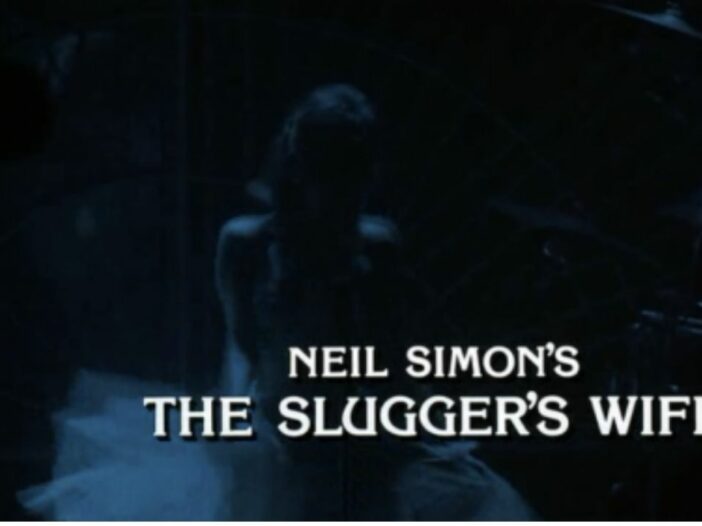 Imagine this: a film that teams Hal Ashby's direction with Neil Simon's screenwriting with Quincy Jones' executive music producing with Rebecca De Mornay singing Prince's "Little Red Corvette"! A real "home run," right? What could be better?
A lot of things, actually, because The Slugger's Wife is a nightmare. The only reason it merits any sort of attention here is because it was filmed in Atlanta in the mid-'80s – its primary locations were Limelight and Atlanta-Fulton County Stadium so it truly is a period piece.
Here is the premise of this romantic comedy that is neither romantic nor comedic: Darryl Palmer plays for the Braves (sidenote: how absolutely '80s Braves player is the name Darryl Palmer?) and becomes fixated on this nightclub singer named Debbie and he starts playing better because he is obsessed with her so they get married, naturally, and at some point she realizes he is a psycho and she leaves him – where things went wrong in a hasty marriage to a professional athlete, I'll never know – and I guess he starts playing poorly again? I don't know, I am not invested in these characters at all. I just watched it for the dazzling lightshow technology at Limelight.
…and awkward Georgia Tech guy lurking in the background who applauds for a little too long.
And can anyone identify the precise location where this scene below was filmed? I know that's Peachtree Summit on the right. Just to the left of it is the former Methodist center on Ralph McGill. I have consulted a couple of experts and they have been useless about where this exact parking lot is.
Anyway, don't bother watching this movie. Ashby totally did not do for Atlanta in The Slugger's Wife as he did for Park Slope in The Landlord. Why couldn't he get Rebecca De Mornay re-enact her famous "Love on a Real Train" scene on MARTA?