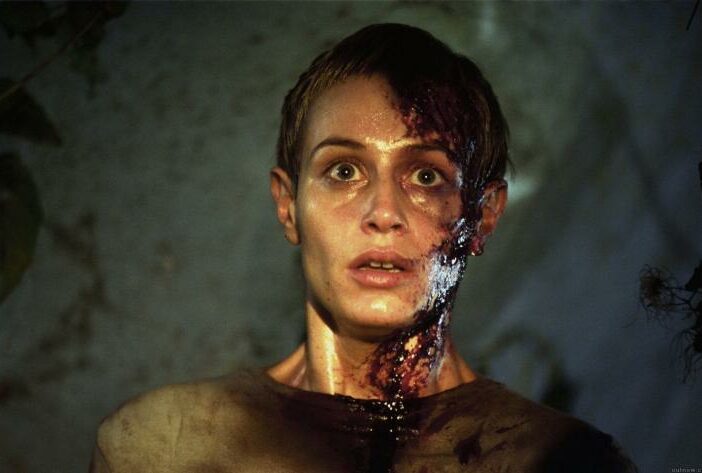 No one likes stepping outside of their comfort zone. There's just something supremely unsettling and even a little frightening about being thrust into a new culture, land, language, etc. That's probably the source of the appeal for foreign horror movies – a glimpse into what other cultures consider to be scary.
It goes without saying that what some cultures find scary might not necessarily resonate with you, and vice versa. However, sometimes, another country's take on horror can not only appeal to your senses, it can shake you to your very core. You never really know what to expect when you leave the familiar shores of horror cinema and strike out into the unknown.
Five frightening foreign films…
Below are just a few of the faces of foreign horror cinema…
House (1977) – Japan
House is a film you will want to watch multiple times. The first time, you'll watch it to see what all the fuss is about surrounding this cult horror classic. The second time, you'll want to watch it because you can't believe what you just saw. To call House surreal would be the understatement of the century. It's a stunning, daunting, comedic, dark, disturbing and all around entertaining piece of Japanese cinema.
High Tension (2005) – French
The aptly-named High Tension draws much of its titular tension from the threat of violence meted out to the heroines of the story. Cast into a diabolical dilemma, two women must struggle to survive against a stalker who means to show them exactly what they're made of – literally. This particular kind of horror is very rare to see coming out of France and will certainly leave a lasting impression long after the credits have rolled.
The Orphanage (2007) – Spain
Produced by Guillermo del Toro, patron saint of horror, The Orphanage plays a slow game that ultimately culminates in a lasting feeling of horror. Using a bleak setting as the backdrop for even bleaker horrors, the film builds an atmosphere of dread and loathing, drawing you into the darkness as a mother and son struggle to uncover the dark secrets of an old orphanage.
REC (2007) – Spain
Through the eyes of a cameraman, viewers are drawn into a world of paranoia as REC gives the audience a first-person perspective of a viral outbreak and the horrifying mutations that follow. If this sounds familiar, you might be thinking of Quarantine which was a US remake. REC challenges the viewer by putting them in the perspective of a cameraman who can only watch and flee as the world around him grows deadlier by the second…with no hope of escape.
Let the Right One In (2008) – Sweden
Last, but certainly not least, is Let the Right One In – part romance, part coming of age tale, part vampire thriller and all horror. The film follows the unlikely friendship and budding love between Oskar, pre-teen bully bait, and Eli, the vampire girl who protects him (and only him) from the torments of growing up. Within the gory details of vampirism are the genuine elements that portray a compelling and intriguing relationship between two very different people.
And that's just a glimpse at some of the forms horror can take overseas. Most of these are certainly a far cry from what Hollywood usually produces, and if there are any horror buffs out there looking for something a little different, they need only think globally. Horror can mean many things to many different people and, likely, foreign horror is not at all what you're expecting.