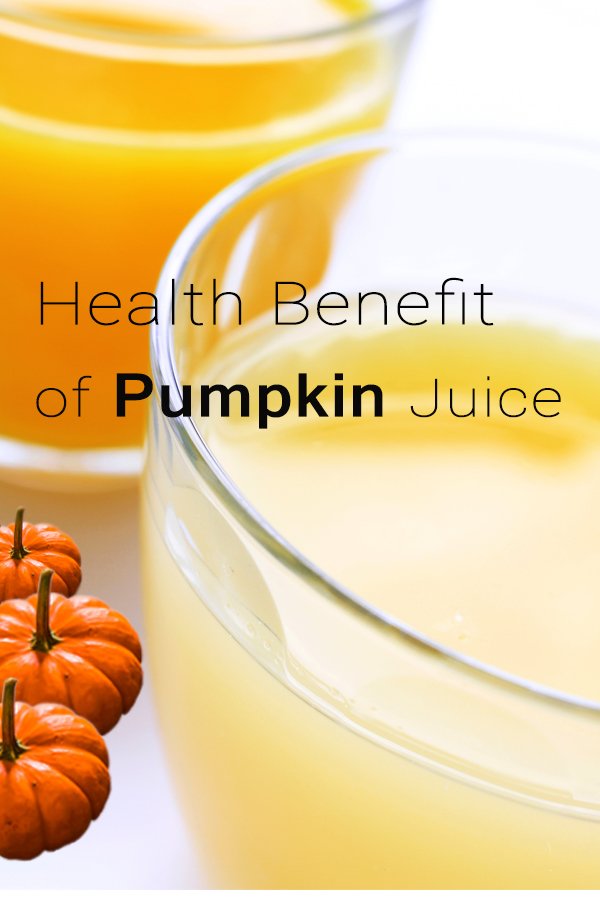 When most people think of pumpkins, the only thing that really comes to mind is the delicious smell and taste of pumpkin pie around the holidays.
There are so many other uses for pumpkin, though. As a matter of fact, pumpkin juice is rather potent in what it offers for nutrients.
Pumpkin juice itself became more popular of an option after the release of the Harry Potter book and movie series.
As the books and movies allude, it is the perfect drink in comparison to carbonated drinks while offering just as much flavor.
If this drink is perfect for teenage wizards, then it is just right for anyone else wanting to try something fresh that has a lot of health benefits.
This cannot be true, though. Pumpkins are meant to be consumed as pie or soup alone, right? No. There are so many other applications for this nutritious vegetable that cannot be beaten. What You Will Learn
Here are some things you will learn from this article about pumpkins and pumpkin juice:
Maybe Cinderella's Fairy Godmother was onto something when she made a carriage from a pumpkin to take Cinderella to the ball. It proved to be rather safe and durable toward the end of the ride home, even.
Additionally, pumpkin is a necessity in any diet. It does not have to be consumed only during certain times of the year. I find that when I want something sweet and satisfying, a tall cup of pumpkin juice does the trick.
Family members and friends have been fond of my pumpkin soups in the past, so it only makes sense that they would be a fan of some of the recipes for pumpkin juice in this article, too. So, my friends please join me on this adventure.
While I might not be a Fairy Godmother, I am still very fond of pumpkins, regardless of whether or not they turn into a carriage.
WHAT EXACTLY IS PUMPKIN?
Pumpkins are part of the squash family. It is one of the most widely grown vegetables to date.
There are two types: pepo and maxima. Pepos are the smaller varieties whose main purpose is usually to become a Jack-o-Lantern on Halloween. Maxima are usually entered into contests at county fairs.
Unless you are Cinderella. Then, your Fairy Godmother comes along to turn it into a carriage meant to whisk you away to a ball.
Most pumpkins do not weigh more than 20 to 25 pounds, but they can be harvested at various stages of weight and growth.
However, it is worth noting that the larger varieties are great for cooking because they possess more pumpkin and fewer innards, or seeds and pulp. Do not throw away these innards, though.
They are packed with vitamins, minerals, proteins, and omega-3 fatty acids. The seeds can be dried and salted to be eaten as a snack, or they can be replanted in the spring. It only takes a handful of seeds to grow and entire crop.
HISTORY OF PUMPKINS
Pepo pumpkins gain their name from the Greek word for "large melon," pepon. Food historians believe pumpkins date back to the ancient cultures of the Americas.
The original form of pumpkins resembled other members of the squash family more so than the round, melon shape they have today. They were rather crook-necked, which made them great for storage.
Archeological research indicates that pumpkins, along with other types of squash, were grown along rivers and creeks, just like sunflowers and beans.
Pumpkins supposedly out date maize (corn) in its long line of existence. Therefore, it belongs to what is known as the "Three Sisters" tradition.
This growing process pairs corn, beans, and squash together as they feed each other nutrients, provide one another protection from harsh light, and discourage weeds from growing.
This method proves that Native Americans practiced an early form of sustainable agriculture.
Early Native American cultures preferred to roast pumpkin. They would do so over campfires for a food source.
Due to the pumpkin's nature for growing through long planting seasons and being able to sustain the cold, it supported many Native American cultures through the cold seasons.
Native Americans used the pumpkin's sweet flesh in many ways, too. They could be roasted, baked, parched, boiled, and dried.
They also saw pumpkin seeds as a source of medicine because of all the nutrients they contain. Additionally, pumpkins could be dried out and then turned into flour for various purposes.
The shells also have a great deal of purpose. They can be dried and turned into bowls or containers to store things. Native Americans usually used these bowls to store grain, beans, and seeds.
The shells can also be dried and pounded into strips for weaving mats and baskets, which were then used for trading purposes.
History indicates that Columbus took pumpkin seeds back to Europe. However, they were not used as a human food source in European cultures until much later. Typically, they were used to feed pigs and other livestock.
The Pilgrims are often pictured holding pumpkin pies during the first Thanksgiving. However, this picture could not be farther from the truth.
The Pilgrims would scoop out the pumpkin's innards and then fill the shells with cream, honey, eggs, and spices. They would then place the lid back on the shell and burry the entire pumpkin, new contents and all, into the coals of a burning flame.
They would then scoop out the new innards to enjoy a type of custard made of the flesh and previously mentioned ingredients. It is believed by food historians that this custard like filling was the beginning of the pumpkin pie we know today, though.
The Jack-o-Lantern that has become synonymous with pumpkins during Halloween was originally made from turnips and potatoes in Irish and Scottish cultures, and the English preferred to use beets.
When Europeans came to America, they realized pumpkins were perfect for this application because of their size and their durable shells. Eventually, Jack-o-Lanterns became part of Halloween's harvest celebrations.
WHAT IS PUMPKIN GOOD FOR?
Pumpkin pie and pumpkin soup are not the only applications for pumpkin in the kitchen. Turning them into Jack-o-Lanterns or using them for a table direction are also an under used way for this amazing vegetable.
Pumpkin contains beta-carotene, which is evident by its orange color. Beta-carotene has many functions in the human diet, and it is not just good for vision purposes.
The human body converse beta-carotene into a precursor for Vitamin A, which is good for healthy skin, immune system boosts and well-working mucus membranes. There is evidence that beta-carotene also works to slow cognitive decline in later years of life.
This vegetable also contains plenty of flavonoids. Pumpkin contains the following flavonoids, to be specific: cryptoxanthin, lutein, and zeaxanthin.
These flavonoids are used in the body to destroy harmful free radicals and to help protect the retina of the eye from macular degeneration.
Pumpkin is great in pie, soup, custards, and ultimately, it is great as a juice. It can be mixed with many other vegetables for a cornucopia of long-range flavors in various dishes, too. It can also be used in some salads, to be specific.
NUTRITIONAL VALUE OF PUMPKIN AND PUMPKIN SEEDS
Pumpkin and its seeds have a great deal of nutritional value that hardly can be found anywhere else. Here are some additional nutritional facts about them both.
PUMPKIN NUTRITIONAL FACTS
Pumpkin as a whole offers many nutritional benefits on its own. Normally, people use pumpkin to make desserts or soups.
It can also be juiced, too. However, consuming pumpkin raw in a salad of some kind is also a good idea. Raw pumpkin that has been cooked and boiled and then drained but has not been seasoned or salted offers the following nutritional benefits:
Vitamin A
Calcium
Vitamin C
Iron
Potassium
Nutrition Facts Serving Size: 245 grams
Amount Per Serving
Amount Per 100gm Powder
Vitamin A
12231 IU
245%
Calcium
36.7 mg
4%
Vitamin C
11.5 mg
19%
Iron
1.4 mg
8%
Potassium
564 mg
16%
*Daily value not established.
PUMPKIN SEEDS NUTRITIONAL FACTS
Pumpkin seeds live among the pulpy innards at the bottom center of the pumpkin proper. They can be dried out and consumed as a snack or they can be replanted during the next growing season to produce more pumpkins.
Many people prefer the snack method at home, though.
Research indicates that pumpkin seeds are powerhouse of nutrients for the body. About a quarter of a cup of pumpkin seeds that have been dried offer manganese, phosphorus, magnesium, copper, zinc, protein, and iron.
The daily percentage values for these nutrients are as follows:
Manganese 74%
Phosphorus 57%
Magnesium 48%
Copper 48%
Zinc 23%
Protein 20%
Iron 16%
These seeds can be consumed by themselves, or they can be added to cold cereals and homemade breads for an extra dash of nutrients and flavor. At the same time, they can be eaten as a snack just as easily as other seeds and nuts can be.
Drying them out and giving them a small pinch of salt for flavor makes for a nice, crunchy snack to munch on.
EVERYTHING FOUND IN A PUMPKIN AND ITS SEEDS
A 245 gram serving of pumpkin contains so many things. The specific nutritional facts are as follows.
Calories 49
Calories from Fat 1
Sodium 2 mg
Total Carbohydrate 12 g
Dietary Fiber 3 g
Sugars 2 g
Total Fat 0.2 g
Saturated Fat 0.1 g
Omega-3 Fatty Acids 4.9 mg
Omega-6 Fatty Acids 4.9 mg
Protein 1.8 g
Vitamin E 2.0 mg
Vitamin K 2.0 mcg
Folate 22.0 mcg
Choline 15.2 mg
Calcium 36.7 mg
Iron 1.4 mg
Magnesium 22.0 mg
Phosphorous 73.5 mg
Potassium 564 mg
Pumpkin can be the answer to acquiring so many vitamins and minerals. It would almost replace taking a multi-vitamin in some aspects.
CALORIES IN PUMPKIN
As mentioned previously pumpkin does not really contain many calories. A 245 gram serving of pumpkin rakes in 49 calories, and only one of those calories is from fat.
Therefore, as stated previously, most of these calories are not hollow in what they provide nutritionally.
QUALITIES OF PUMPKIN JUICE
Pumpkin juice provides all the same vitamins that pumpkin does, A, C, E, and B. Also, it contains the same nutrients as pumpkin seeds that have been mentioned previously.
Pumpkin juice can be made from the meat of a pumpkin with ease using a juicer, and it can do many things for the body.
It is a great supplement during weight loss because it has healthy, useful calories that are not empty. It also is a great way to restore the body after a workout because of the sheer amount of potassium it contains.
PUMPKIN CONSUMPTION
Of course, the major consumption method for pumpkin in the United States is in the form of pumpkin pie.
While this dessert adds on many fats and sugars to the vegetable used at its base, it is worth mentioning how many are actually consumed each Thanksgiving.
Around 50 million pumpkin pies were eaten at Thanksgiving in 2012, some of which were homemade and others of which are store bought. For example, Costco sells about 4.7 million pies each year. This requires 6.3 million cans of canned pumpkin.
At the same time, pumpkin seeds can be rather filling due to the useful calories they present. Eating a filling snack like pumpkin seeds means less unhealthy snacking and less overeating at mealtimes.
Therefore, they make a great addition to salads as a topper, making them a much more filling meal in themselves.
27 OF HEALTH BENEFITS FROM PUMPKIN
Pumpkin is full of many health benefits that are often not utilized in the typical American diet. Here is a long list of reasons why pumpkin should show up more in the average American dietary lifestyle.
Being a vegetable with such few calories, it is great for avoiding weight gain. As stated previously, these calories are not hollow, depending on the pumpkin's application, so a lot can be consumed without packing on pounds around the waistline.
Dieticians also recommend pumpkin seeds for controlling cholesterol because it does not contain any of its own, and depending on the way it is consumed, it does not contain very much sodium, either.
Likewise, the pectin and phytosterols found in pumpkin juice can be used to fight high blood pressure for the same reasons why they help out with cholesterol concerns.
Pumpkin can be used as an anti-oxidant because of all the Vitamin A it contains. It can help in maintaining the quality of skin and mucus for this very reason. Also, this vitamin is essential for good eye health.
Furthermore, the Vitamin A found in pumpkin is great for treating lung and oral cavity cancers because of its antioxidant qualities.
Since these antioxidant qualities are so present in pumpkin, it can also help asthma sufferers. It helps the respiratory system from infections and attacks by free radicals, which reduces many problems with asthma attacks.
Zea-xanthin is also another anti-oxidant found in pumpkin that helps the body in filtering out damaging UV rays as they interact with the retina in the eyes. Therefore, it helps to prevent "age-related macular disease" (ARMD) in older adults.
Pumpkin seeds can be a good source of dietary fiber and mono-unsaturated fatty acids that are essential for heart health.
People suffering from kidney or gall bladder stones and problems can benefit from drinking pumpkin juice as a way to reduce symptoms. Half a glass, three times a day, for ten days is often the best route to go for success with this homemade regimen.
Drinking pumpkin juice, therefore, has many great effects on the urinary tract because of how it interacts with digestion and the kidneys. It can be highly effective in treating ulcers and acidity, too.
Another benefit of pumpkin juice is preventing arteriosclerosis, which is where plaque builds up in the major arteries within the body. Therefore, drinking pumpkin juice lowers the chances of heart diseases and strokes. How does this happen? Those antioxidants mentioned before are the reasoning behind this occurrence.
One thing to be careful of when drinking pumpkin juice is the effect it has on digestive and bowel tracts. It can act as a natural laxative, so it can help with constipation and loose motions a great deal.
Chinese medicine calls for pumpkin seeds that are ground into a powder to be mixed in with pumpkin juice in order to make a daily prevention of parasites or tapeworm infections.
Do not consume too much pumpkin during the earlier hours of the day, though, as it can lead to drowsiness. Studies indicate that pumpkin can help in treating insomnia as a glass of pumpkin juice with honey acts as a sedative to calm nerves.
One cause of depression is the lack of tryptophan in daily diets. Since pumpkin is so full of the essential amino acid L-tryptophan, it can help with reducing a depressed mood by providing this acid that our bodies cannot make on its own.
This same home treatment can be used as a cooling agent against summer heat or excessive internal body heat. In other words, if you need to cool down in a natural way that is not harmful to the body, pumpkin juice with honey is the perfect option to go with.
These coolant properties are also great for treating skin conditions like burns, abscesses, inflammation, and insect bites because Vitamins A, C, and E partner with zinc to make a great healing agent.
Youthful, supple, radiant skin can also be achieved with pumpkin consumption because of the Vitamins C and E it contains, not to mention all of the beta-carotene that is essential to skin and hair health.
Pumpkin can be mixed into an anti-wrinkle treatment with some honey, yogurt, lemon juice, and Vitamin E oil. Many people consider this mixture to be a wonder juice for hydrating properties to provide many nutrients for skin.
Because of the Vitamin A and high content of potassium, pumpkin can help in promoting hair growth. Therefore, hair loss treatments can easily be aided with some pumpkin juice or with adding pumpkin seeds for snacking to a diet.
Hair and skin are moisturized by pumpkin juice with ease for many reasons that have been mentioned previously, so half cup of pumpkin juice should be consumed every day for this effect.
A hair conditioner can also be made by mixing together two cups of chopped and cooked pumpkin, one tablespoon of honey, one tablespoon of yogurt, and one tablespoon of coconut oil. All of these items should be blended together in a blender before they are applied to dry hair before it is washed for fifteen minutes. Then, hair should be washed out with shampoo and conditioner as normal.
For pregnant women, pumpkin juice and pumpkin seeds should be a go-to resolution for fighting morning sickness. The same can be said for peopleexperiencing motion sickness who may want to try something a little more natural.
People who have Viral Hepatitis A will also find a great relief and treatment from pumpkin juice being a regular part of their diet. This juice acts as a natural liver cleanser, so it makes treating many related illnesses much easier.
Since pumpkin contains so much Vitamin C and other minerals, it is a great fighter for improving immunity. Therefore, the body can be shielded easier against viral attacks.
Since pumpkin is such a high source of calcium, it is great for healthy bone development and maintenance.
Scientific tests indicate that pumpkin can help with reducing blood glucose level, improving glucose tolerance, and increasing the amount of insulin the body produces and uses. Even though more testing needs to be done, people with diabetes can surely benefit from consuming more pumpkin that has not been turned into a dessert of some kind.
WHAT ARE SOME OF THE BEST WAYS TO EAT PUMPKIN?
Pumpkin pie and pumpkin rolls and other desserts aside, there are still several uses for pumpkin when it comes to cooking.
First and foremost, it can be juiced for the sake of being used in many other recipes.
More often than not, pumpkin juices and pumpkin purees are the base of many desserts anyway, so it is good to know that these sweets at least come from a healthy beginning.
Many people do not realize that pumpkin can be consumed in its raw form, though, which means a lot of nutrients are lost in the cooking process.
Pumpkin is wonderful as a hearty, soup, too. It can be combined with many other vegetables for a fall treat that will leave the stomach full and the body energized with nutrients for many hours.
As an added bonus, it can be added to stews, chili dishes, miso soup, and it can be even turned into a lasagna dish with chicken.
Another option is to use it in a salad with other vegetables.
Pie is not the only favorite pumpkin dessert out there. Pumpkin rolls with a cake like bread and cream cheese at the center are another delicious treat, too.
This vegetable can be added into cheesecakes as well. Pumpkin purees are usually the basis for these desserts, so as stated previously, these sweets start as quality food.
The other things that are added to the pumpkin to turn them into a dessert are what make them so unhealthy in the long run.
For a delicious treat to go with sliced apples and pretzels, pumpkin can also be turned into a dip or hummus.
Breakfast dishes of all kinds can be made from pumpkin, too. Pumpkin oatmeal is a great way to start the morning that will leave the body feeling quite full. Pancakes are another great option, too.
This vegetable can also be turned into oat bars, and streusel muffins. Also, pumpkins can be added to smoothies for an extra sweet taste or thickening agent.
Because pumpkin lasts for a long time naturally when refrigerated, a soup, juice, puree, dessert, or anything else made from pumpkin will hold up well in the fridge for a long time.
A pumpkin can be stored in the fridge without being cut or cooked for up to two months.
WHAT PAIRS WELL WITH PUMPKIN IN DISHES?
As far as desserts go, pumpkin is usually paired with maple syrup, nutmeg, ginger, and cream cheese. The best route to making these desserts as healthy as possible is to use as many natural and fresh ingredients for the recipe.
Instead of just adding sugar, try substituting it with stevia, honey, agave, or maple syrup. These options will also add more complex flavors to the dish in the long run.
As far as salads are concerned, pumpkin can be paired with almost anything. One particularly healthy pumpkin salad pairs this squash with feta cheese and caramelized onions.
Another salad can be made with roasted pumpkin chunks and spinach. A honey and balsamic dressing is usually paired with this dish.
OUR BEST PUMPKIN RECIPES
Since we are on the topic of specific types of food made with pumpkin, let us go over some specific recipes while we are on that part of the conversation. Here are a few of our favorite pumpkin recipes that can be made with ease.
Pumpkin Dip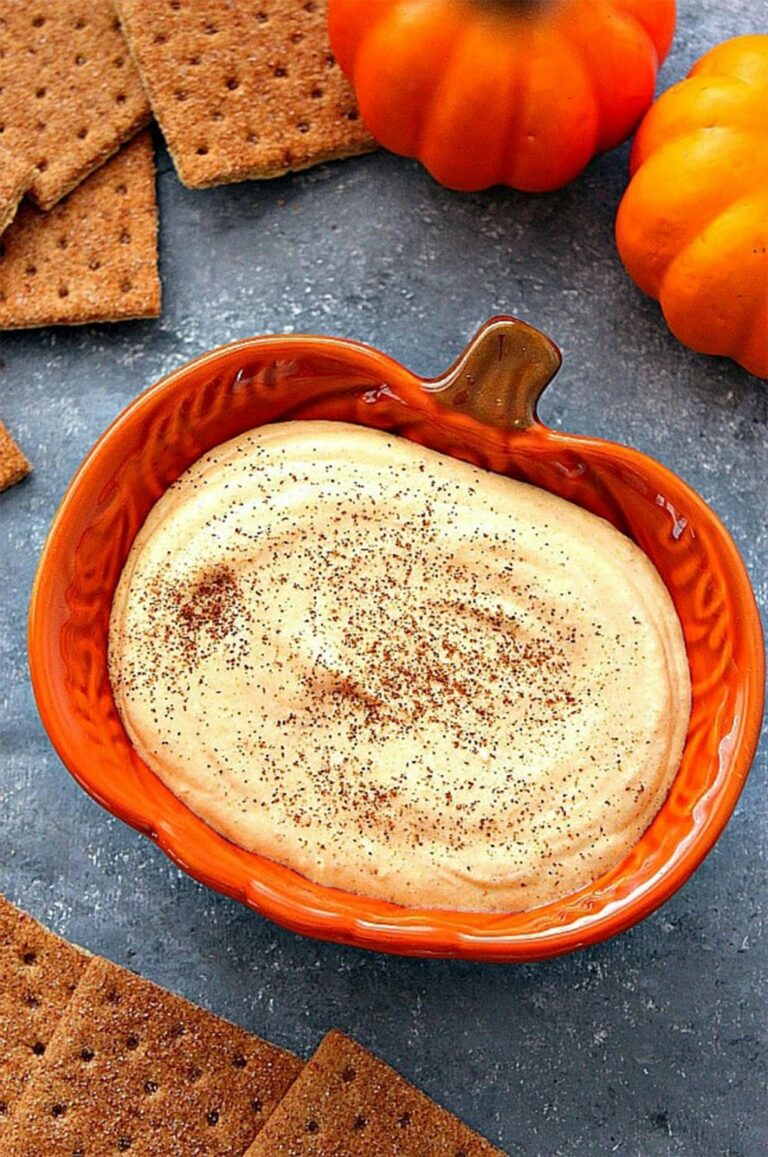 Ingredients
¾ cup low-fat cream cheese
½ cup packed brown sugar
½ cup pumpkin puree
2 teaspoons maple syrup
½ teaspoon ground cinnamon
Beat ¾ cup of low-fat cream cheese, ½ cup of packed brown sugar, and ½ cup of pumpkin puree (or one can of pumpkin) together in an electric mixer on medium speed until everything is creamy and light in texture.
This process should take about three to five minutes. Add two teaspoons of maple syrup and ½ teaspoon of ground cinnamon until it is added completely in a smooth manner, which should take about one to two minutes.
Then, cover it with plastic and let it sit in the fridge for at least 30 minutes. Recipe here.
Pumpkin Hummus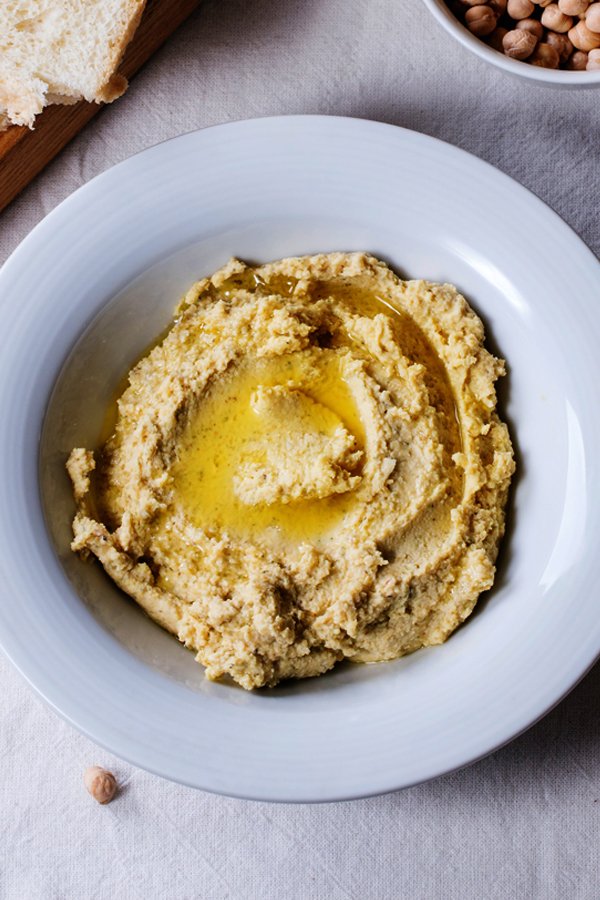 Ingredients
1 ¾ cups of dry garbanzo beans
15 ounces pumpkin puree
5 ounces lemon juice
1/3 cup extra virgin olive oil
3 cloves garlic, minced
½ teaspoon ground cinnamon
½ teaspoon ground nutmeg
½ teaspoon ground allspice
½ cup tahini paste
Salt to taste
Place 1 and ¾ cups of garbanzo beans in a large container and cover it with several inches of water for at least eight hours or overnight to soften the beans up some.
An alternative option is to bring the beans and water to a boil in a
large pot on high heat. Once the beans and water are boiling then the heat can be turned off, and the cooked beans can be covered to sit for one hour.
The soaked garbanzo beans can then be placed in a large saucepan with several that is brought to a boil (possibly for a second time).
Once boiling, the heat should be reduced to medium-low, covered, and simmered until the garbanzo beans are completely tender.
This process may take up to one and a half to two hours. Once it is cooled, then it needs to be refrigerated until the beans and liquid cool.
Once the cooling process has occurred, the beans should be drained with half a cup of this liquid preserved. The beans and preserved liquid should be placed in a blender and pureed until a smooth paste forms.
Fifteen ounces of pumpkin puree, five ounces of lemon juice, and 1/3 cup of extra virgin olive oil then need to be added together with three cloves of minced garlic, ½ teaspoon of ground cinnamon, ½ a teaspoons of ground nutmeg, ½ a cup of ground allspice, and half a cup of tahini paste.
Then, salting should happen to taste. Achieving a smooth consistency here is absolutely essential. Recipe here.
Pumpkin Smoothie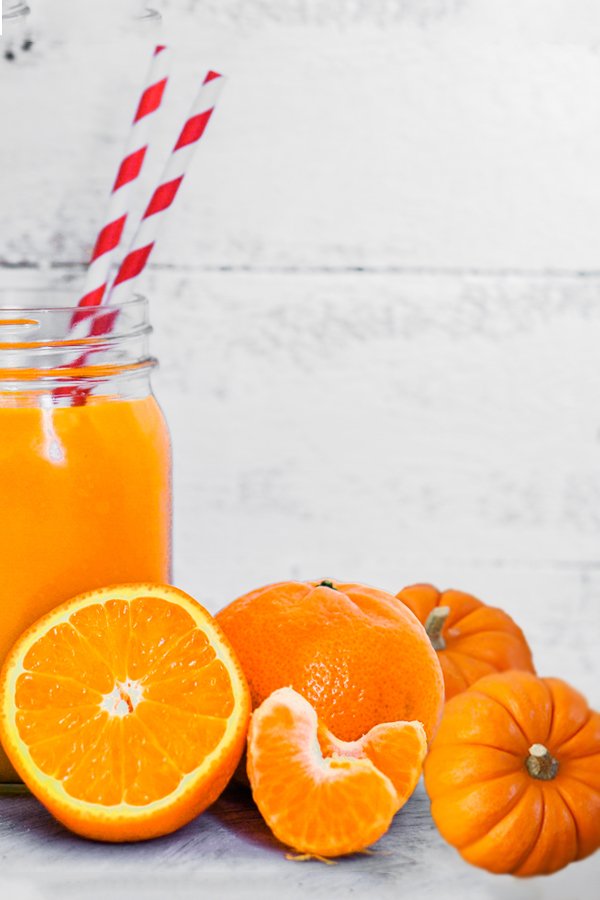 Ingredients
16 ounces of pumpkin puree
2 cups of milk
¼ cup of loosely packed brown sugar
2 teaspoons of ground cinnamon
This smoothie is for the ultimate pumpkin lover! Freeze the puree for at least 24 hours. Then, heat it in the microwave for one to two minutes, so it will soften.
Add all ingredients into the blender and blend away until it is smooth. No ice needed! Recipe here.
Pumpkin Pancakes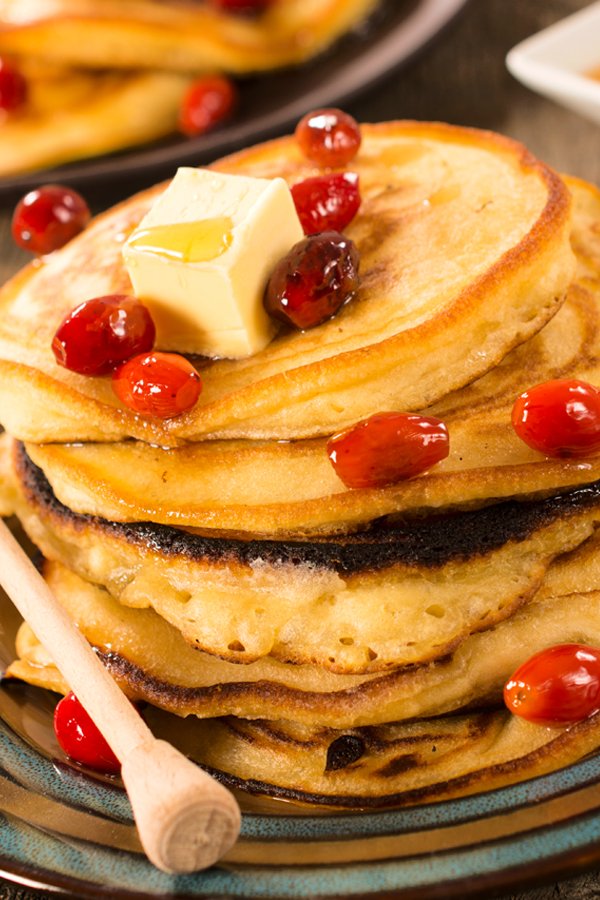 Ingredients
1 ½ cups of milk (or almond milk)
1 cup of pumpkin puree
1 egg
2 teaspoons of vegetable oil
2 teaspoons of baking powder
1 teaspoon of baking soda
1 teaspoon of ground allspice
1 teaspoon of ground cinnamon
½ teaspoon of ground ginger
½ teaspoon of salt
2 tablespoons of vinegar
2 cups of all-purpose flour
3 tablespoons of brown sugar
In a large bowl, combine one and one half cups of milk (almond milk is a great alternative) with one cup of pumpkin puree, one egg, one cup of pumpkin puree, two teaspoons of vegetable oil, and two tablespoons of vinegar.
In another bowl, combine three tablespoons of brown sugar with two teaspoons of baking powder, one teaspoon of baking soda, one teaspoon of allspice, one teaspoon of ground cinnamon, half a teaspoon of ground ginger, and half a teaspoon of salt.
Stir the pumpkin mixture into the dry ingredients in small batches until all ingredients are incorporated.
Heat a lightly oiled frying pan or griddle over medium-high heat for about three minutes.
Then, with a spoon or an ice cream dipper that has a mechanical arm for the scoop, pour or scoop the batter onto the griddle in about ¼ cup portions.
Then, let the pancake brown on both sides and serve them hot off the stove with some maple syrup for the best taste. Recipe here.
Pumpkin Oatmeal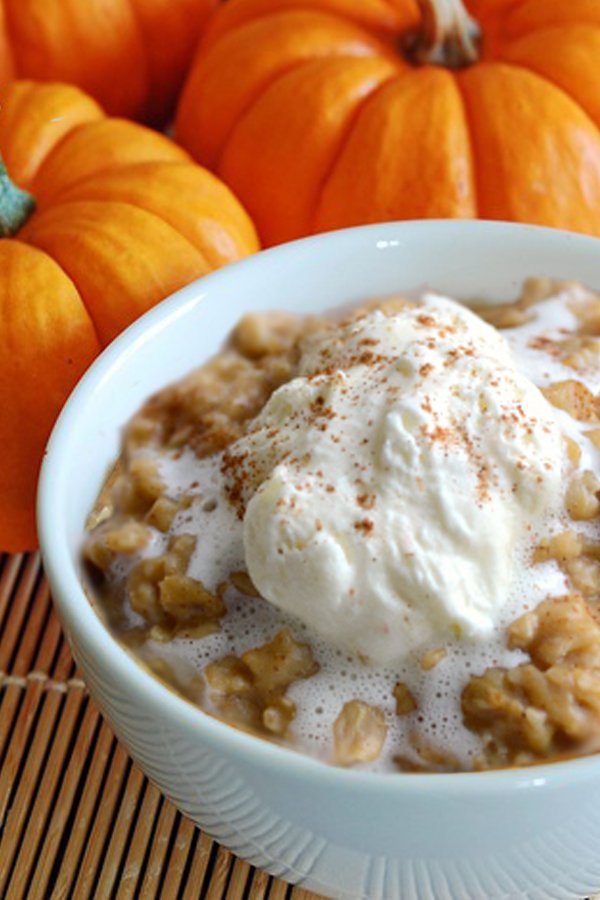 Ingredients
1 cup of quick-cooking rolled oats
¾ cup of milk
½ cup of pumpkin puree
¼ teaspoon of pumpkin pie spice
1 teaspoon of cinnamon sugar
Mix together one cup of quick-cooking rolled oats and ¾ cup of milk into a microwave safe bowl on high for one minute. Stir the ingredients and place them back in the microwave for another minute.
Add more milk, if needed, to reach the desired consistency before cooking in the microwave for another 30 seconds.
Then, stir in ½ cup of pumpkin puree, ¼ teaspoon of pumpkin pie spice, and one teaspoon of cinnamon sugar. Make sure the mixture is heated to a desired temperature by adding back to the microwave, if needed, then serve warm. Recipe here.
Pumpkin Oat Bars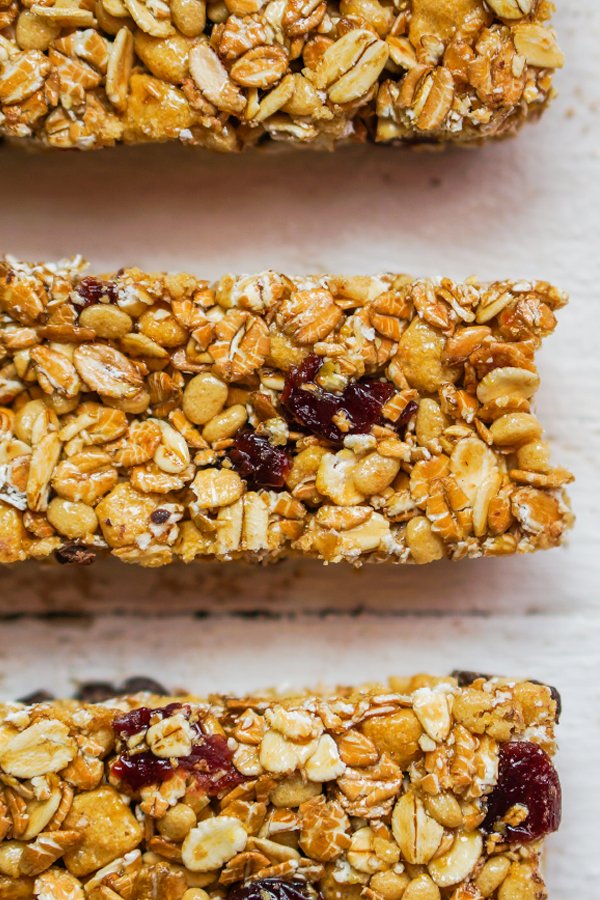 Ingredients
1 ½ cups of quick cooking oats
¼ cup of packed dark brown sugar
1 teaspoon of baking powder
1 teaspoon of ground cinnamon
½ teaspoon of ground nutmeg
½ teaspoon of pumpkin pie spice
½ teaspoon salt (kosher would work well)
½ cup half-and-half
1 large egg, lightly beaten
1 teaspoon of vanilla extract
1 1/12 cups of pumpkin puree
Preheat oven to 350 degrees F (175 degrees C). Grease an eight inch by eight inch baking pan.
Stir one and one half cup of quick cooking oats, quarter cup of packed dark brown sugar, one teaspoon of baking powder, one teaspoon of ground cinnamon, one half teaspoon of ground nutmeg, one half teaspoon of pumpkin pie spice and one half teaspoon salt (kosher would work well) into a bowl. Make a well in the center to hold the other ingredients.
Add in to the well one cup half-and-half, one large lightly beaten egg, one teaspoon of vanilla extract, and one and one half cups of pumpkin puree.
Stir all ingredients until they are combined thoroughly and then place them in the prepared pan before baking it in the oven for 25 to 30 minutes.
Be sure to test the middle with a fork or toothpick to see if they come clean. Let cool before serving. Recipe here.
Pumpkin Soup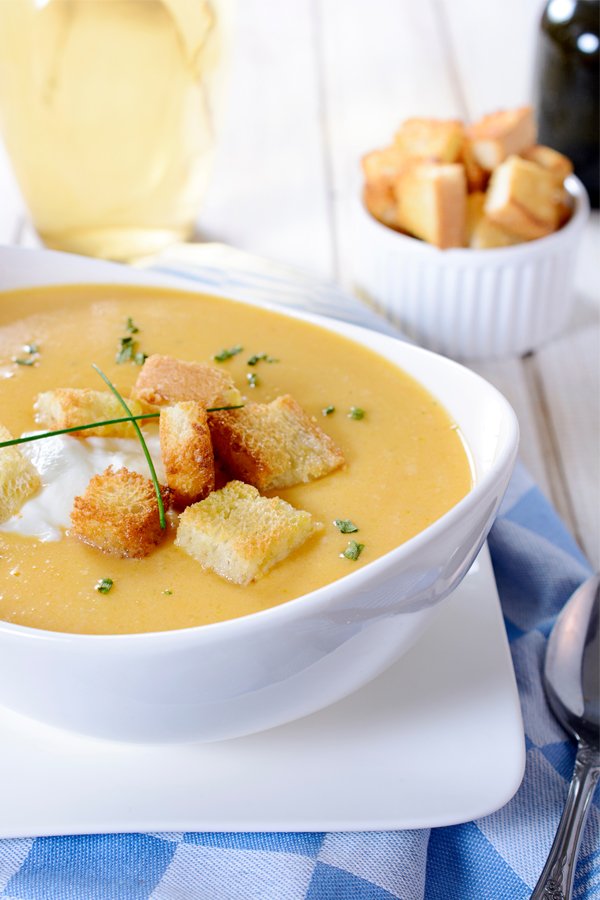 Ingredients
6 cups of chicken stock
1 ½ teaspoon of salt
4 cups of pumpkin puree
1 teaspoon of chopped, fresh parsley
1 cup of chopped onion
½ teaspoon of chopped, fresh thyme
1 clove of garlic, minced
½ cup of heavy whipping cream
5 whole black peppercorns
Heat six cups of chicken stock, four cups of pureed pumpkin, one and one half teaspoons of salt, half a teaspoon of chopped, fresh thyme, one cup of chopped onion, one minced clove of garlic, and five whole black peppercorns in a medium saucepan until they come to a boil.
Then, reduce heat to low to allow everything to simmer for about 30 minutes uncovered. Allow to cool.
Puree the mixture into small batches using a food processor or blender. Do not use more than one cup at a time.
Once puree is smooth, add back into saucepan and bring it to a boil once more. Once at a boil, reduce the heat to low, so it can simmer for another 30 minutes uncovered.
Stir in half a cup of heavy whipping cream, and then garnish with fresh parsley. Serve warm. Recipe here.
Roasted Pumpkins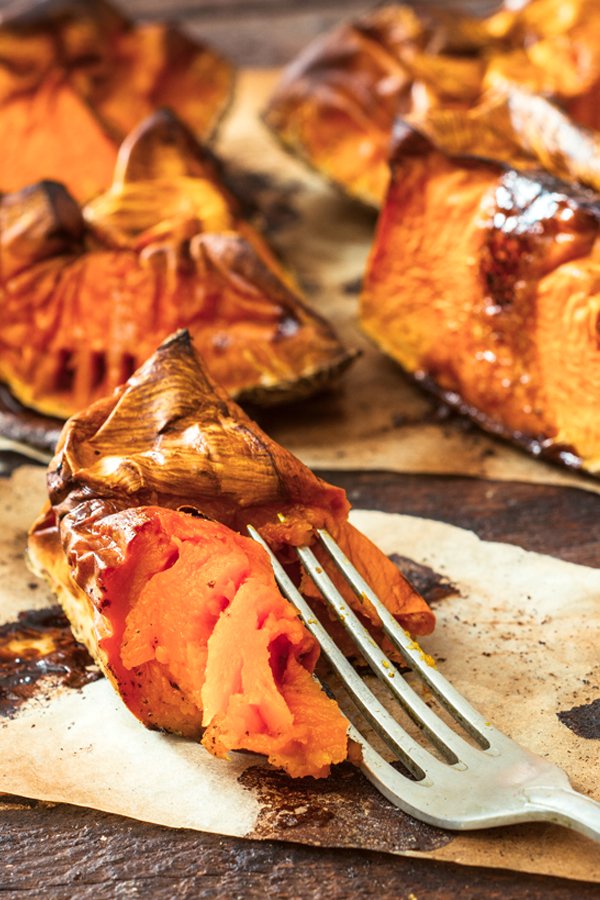 Ingredients
4 small sugar pumpkins, seeded
2 cups of applesauce
½ teaspoon of ground cinnamon
Salt and pepper (to taste)
Preheat oven to 325 degrees F (165 degrees C). Lightly grease a medium baking dish.
Be sure all four pumpkins have been completely seeded and cleaned out of any innards.
In a small bowl, mix two cups of applesauce, half a teaspoon of ground cinnamon, and salt and pepper to taste. Use half a measuring up to spoon mixture into each pumpkin. Do not overfill the pumpkins.
Place pumpkins into the prepared baking dish. Cover with foil before baking in the oven for about one hour and 40 minutes. Make sure pumpkins are tender and not overdone. Recipe here.
MAKING PUMPKIN PUREE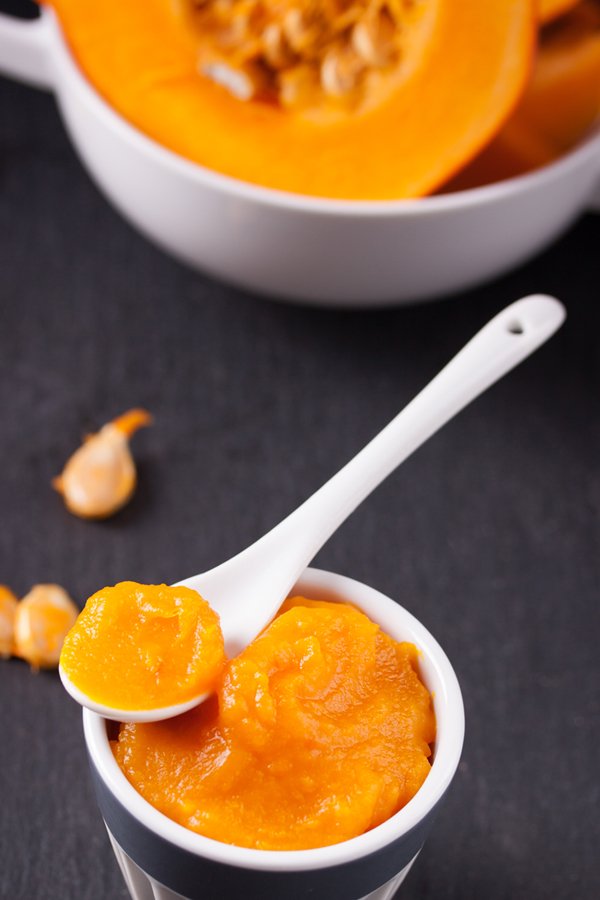 Being able to make pumpkin puree is easier than it sounds. Learning to make this at home is much better than buying a canned variety in a store. Not only is it better nutritionally, it is also more economical to boot.
Preheat and oven to 325 degrees F (165 degrees C). Take one sugar pumpkin, and cut it in half from stem to base. Make sure to remove all of the innards thoroughly.
Cover each half with foil before baking them in the preheated oven, foil side up, for about one hour.
Make sure the pumpkin halves are tender and not overcooked. Once the halves are baked, uncover them and scrape the inner meat from the shell halves.
Then, puree the meat in a blender. Be sure to strain it for the sake of removing any stringy pieces that might remain. Store in the freeze inside of freezer safe bags or use it immediately.
MAKING PUMPKIN JUICE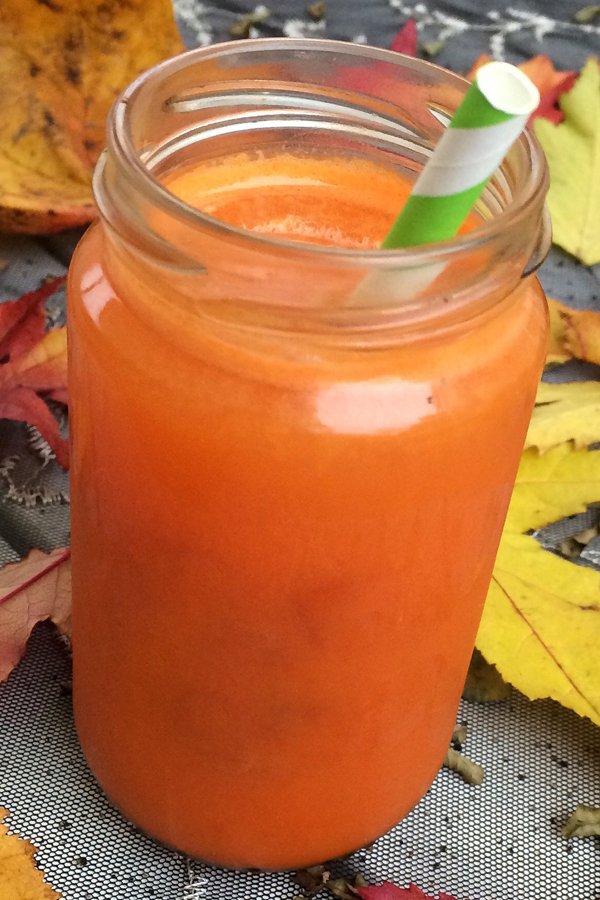 A vegetable juicer can be easily employed when you want to make pure pumpkin juice. However, there are other ways to flavor it with a variety of flavors.
With the arrival of pumpkin juice in Harry Potter's Diagon Alley, pumpkin juices like the one below have become vastly popular over the last few years.
2 cups of chopped pumpkin
2 cups of apple juice
½ up of pineapple juice
1 teaspoon of honey
Cinnamon, ginger, nutmeg, and allspice to taste
Using a cheesecloth or juicer, juice the chopped pumpkin. Combine the pumpkin juice with two cups of apple juice and a half cup of pineapple juice.
Add in the honey and blend thoroughly Add spices to taste. Then, chill the juice or serve it on ice!
This recipe would be a great replacement for any kind of Kool-aide or soda drink, and it is backed by so many nutrients that can hardly be gathered anywhere else.
WHICH JUICER TO USE FOR PUMPKIN JUICE?
There are many juicers on the market that claim to do amazing things. Not all of them are backed by quality reviews with a higher number of pleased customers, though.
Breville does have such a model. The Breville BJE200XL Compact Juice Fountain 700-Watt Juice Extractor has been reviewed by over 5,000 people and still ranks four out of five stars on Amazon. For the price being asked for this product, it is quite a steal.
The BJE200XL is a heavy-duty, compact juicer that has a knife-blade assembly centered right into the mechanism.
It has a 700-watt motor that works at 14,000 RPM for optimal extraction of many vegetables. It has an extra-large feeding tube that measures three inches and is located in the center of the receiving chamber.
This tube is made of stainless steel with a micro-mesh filter. All parts are
dishwasher safe, and a custom cleaning brush designed specifically for the BJE200XL is included with the package.
This model works on centrifugal design that only has one setting. While it is not as fancy as other models with different speeds and options, it is designed to do the one thing it was meant to do: juice vegetables.
It has a titanium cutting disc that works with the stabilizing knife to achieve maximum juicing at all times. Also, it weighs in at 11 pounds, this model measures 9.5 inches by 8.8 inches by 16 inches.
This machine is perfect for juicing all kinds of vegetables. It works well with pumpkins, for sure. However, be wary of placing things that do not have much natural juice, like bananas and potatoes, in there.
This machine is not a blender, after all. It might mince these items, but it also might jam the machine, too.
This BPA-free juicer works very well to make the most of any pulp that is left over as a by-product. It is worth noting that the slower the machine is fed, the less pulp there will be.
Machines that are used wisely will produce pulp that is like damp saw dust, meaning it maximizes the amount of juice output. That is, so long as it is given the time to work properly.
Even though this machine might move a little slower than some other models with a higher wattage motor, it still out performs many other juicers.
Some reviewers claim it performs just as well as the "Jack LaLanne" juicer that has been so popular over the years.
It can handle large inputs of vegetables at a time. The food pusher that is provided with it really does not need to be used, either.
It works well at self-feeding that much. It can handle a quarter of a head of purple cabbage without much difficulty.
It can even handle whole kale and spinach leaves and whole stalks of celery, too. Therefore, it should handle pumpkin rather well.
This model is perfect for the everyday juicer or someone who is interested in just starting with juicing. Since it is so compact in size, it can live on a kitchen counter without taking up too much space, either.
CONCLUSION
In this article, we took a close look at all things pumpkin. We looked at the background of pumpkin historically and nutritionally.
We even looked at twenty-some benefits to using pumpkin routinely in the diet, and not just for desserts, either.
We also looked at a variety of recipes that can be easily made with this versatile vegetable.There really is not a vegetable out there quite like pumpkin.
It is highly underutilized for the benefits it gleans, though. Whether it is eaten raw, roasted, as a soup, in a smoothie, or in breakfast items like pancakes and oatmeal, it is truly one of the best options available for cooking in the squash family.
Cinderella probably did not make the best use of her pumpkin carriage as it was most likely destroyed as she raced home around midnight from the ball.
However, characters from Harry Potter have given us a better idea of what to do with pumpkin: juice it and enjoy its benefits in as many ways as possible!