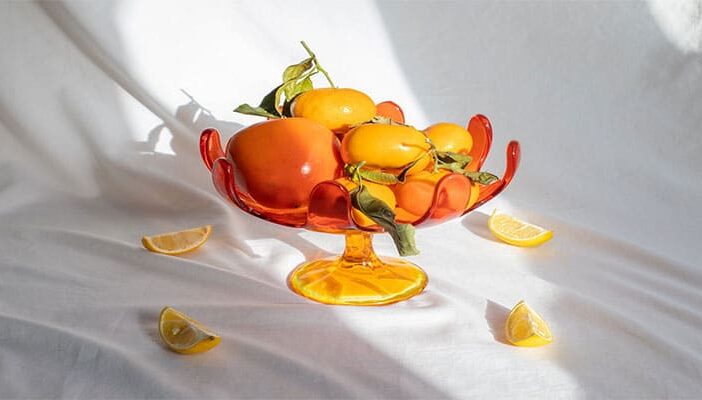 The old adage "go suck a lemon" is probably some of the best advice a person could ever receive. At the same time, when life gives you lemons, you have to do something about it in the long run, too.
One of the greatest things to do with lemons is to consume them in any way possible because of all the nutrients that lemons contain.
Lemon juice is often common in many recipes. When people think of ways to drink lemon, things like lemonade automatically come to mind.
However, such drinks need to be consumed with caution because of all the sugars they contain. Removing all of the sugar from the get go means reaping all of the benefits that lemons offer instead.
Many people think of lemon as an accent to other dishes. What they do not realize is that it has a lot of benefits that require it should be used in many other ways where it is a predominate feature of the dish.
What You Will Learn
Before we begin, here is a small summary of what you will learn from this article about lemons and their juice:
Sucking a lemon does not sound like a rather grand walk in the park because of how sour or bitter the taste can be. However, it can be one of the easiest ways to ingest the benefits that lemons offer for the body.
Lemons are rather inexpensive, so they can be collected and consumed without breaking the bank. After all, many people place them as a garnish for tea and water in restaurants for a reason.
A simple slice of lemon adds a refreshing taste to almost any drink with ease. However, as stated previously, there are many other ways to consume lemon and lemon juice.
In the past, I have been guilty of underutilizing lemons as part of my diet. This factor needs to change for myself, my family, and many other people.
At the same time, many people do not realize all of the other purposes for using lemon. Some people use it as a cleaning agent because of all the nutrients it packs. It can be used to sterilize things with ease, too.
What Exactly is Lemon?
Lemons come from a type of evergreen tree that is native to parts of Asia. It is typically yellow in color, and everything from the zest, or outer rind, and inner white pulp under the zest can be used in cooking and cleaning. There are several types of lemons that are rather popular today.
The most common types of lemons are Eurekas or Lisbons. Eurekas have a short neck or nob at the end, and Lisbons do not have any kind of neck, but they have a blossom at the end that tapers into a point.
While Eurekas have relatively few seeds and a pitted skin, Lisbons are seedless and tend to be a bit more on the smooth side as far as outer skin goes.
Lemons are commonly crossed with other fruits, too. One of the most common hybrids is the Meyer lemon, which is a lemon crossed with an orange.
It can be found in a wide variety across California, and they tend to be popular for people who want to grow citrus fruits at home.
History of Lemons
The exact origin of lemons is not known. However, suspicions indicate that it was first grown in an area of northeast India called Assam. It was more like a bitter orange, though.
Lemons did not start appearing in parts of Europe until the second century A.D. when it appeared in southern Italy during the times of Ancient Rome. They were not really cultivated, though, until around 700 A.D. in Persia and parts of Egypt.
It first shows in literature around the tenth century A.D. in records by Arabic farmers. Soon, it became part of the ornamental value in Islamic gardens. It was around this time when it spread widely across the Arab world and regions of the Mediterranean.
Regardless of its widespread popularity, lemons mostly grew in the wild until they were originally cultivated in Genoa around the 15th century. The popularity of lemons skyrocketed around this time.
It did not reach the Americas until Christopher Columbus traveled there in 1493 as seeds were taken aboard the Hispaniola.
Spanish Conquest further spread the wealth of lemons, and many natives found that it could be used for medicinal purposes. It was not until the 19th century when lemons became abundantly planted in states like Florida and California.
However, production of lemons in Florida did not last long due to a harsh winter that occurred in 1894 and 1895 that destroyed most lemon crops. Since this time, California has been the main producer of lemons in the United States.
Due to their fragile nature, lemons must be handpicked. They cannot be harvested using a machine or picked when they are wet.
Once they are harvested, they are sorted according to color before they are washed and coated twice, first with a fungicide and then with a layer of wax for the sake of preservation.
Surprisingly, lemons are not yellow until after they cure for a few days. They are rather green instead.
Lemons became extremely popular in the mid to late 1700s. James Lind, a Scottish physician, was fascinated with improving naval hygiene for members of the Royal Navy.
Throughout his clinical trials, he focused mostly on citrus fruits, namely the lemon. He found that these fruits were an answer to solving problems with scurvy because of how much Vitamin C they contain.
One lemon can contain up to 70 percent of a person's required daily value of Vitamin C, so it is a rather potent fruit.
Additionally, lemons also helped to improve overall life below deck as they helped to rid the ship of Sulphur and arsenic build up.
Surprisingly, lemon juice has had a hand in many wars, too. It can be used as an invisible ink against enemies. As a matter of fact, lemon juice was used in the American Revolution, the American Civil War, and in both World Wars.
In some cases during World War I, German spices were known for sending correspondence back to their Fatherland to send information out of parts of Great Britain. One such spy, Carl Muller, is cited as being a key person in heightening the use of lemon juice in this way.
Lemon juice has also been used in many situations across history, from double-dealing diplomatic events to even being used for instances of military sabotage.
What are Lemons Good For?
Lemons are arguably one of the most widely consumed tropical fruits available. They thrive in warm and tropical climes, but they suffer in colder weather that has the chance of dipping below frost conditions. They are also used for many, different things.
As stated previously, lemons contain about 70 percent of a person's daily required amount of Vitamin C. Therefore, it was used during the 1700s and 1800s to treat scurvy in seamen.
Therefore, people need to consume as much of this fruit as possible to stay healthy. Instead of only consuming oranges when you are sick, adding lemons should be a priority.
Lemons are also powerful when it comes to flavonoids called naringenin and esperetin, both of which are great at fighting free radicals.
Removing these free radicals from the body is essential to avoid the buildup of cholesterol in artery walls. Therefore, consuming lemons is great for reducing the chances of heart diseases.
What many people do not realize is that lemon water can be used to detox the body. The flavonoids in lemons make the body rid itself of toxins due to antioxidants fund in lemon juice.
At the same time, it will help with weight loss in the long run because of the same reasons: flavonoids.
Truth be told, lemons are underutilized in most people's diets, and this fact has to change. It should be used in more than lemonade and garnishes to other things. It should be added to diets in as many ways as possible.
Nutritional Value of Lemons
Lemons contain a lot of nutrition that people are not aware of, and it can hardly be found anywhere else in foods. Here are such nutritional facts about lemons to consider.
Nutritional Facts of Raw Lemon Juice

Here are some things that can be found in lemon juice:

Vitamins

Supplements

Supplements

Vitamin A
Thiamin
Iron
Vitamin C
Niacin
Magnesium
Vitamin E
Folate
Phosphorus
Vitamin B6
Pantothenic Acid
Potassium
–
Choline
Zinc
–
Calcium
Copper
*Daily value not established.
Serving Size: One Cup

Amount Per Serving

Daily Value

Calories
61
–
Vitamin A
48.8 IU
–
Vitamin C
112 mg
–
Vitamin E
0.4 mg-
–
Thiamin
0.1 mg
–
Niacin
0.2 mg
–
Vitamin B6
0.1 mg
–
Folate
31.7 mcg
–
Pantothenic Acid
0.3 mg
–
Choline
12.4 mg
–
Calcium
17.1 mg
–
Iron
0.1 mg
–
Magnesium
14.6 mg
–
Phosphorus
14.6 mg
–
Potassium
303 mg
–
Zinc
0.1 mg
–
Copper
0.1 mg
–
Nutritional Facts of Raw Lemon without Peel and Seeds

Here are some of the things included in a raw lemon that has been peeled and has had its seeds removed:

Vitamins

Supplements

Supplements

Vitamin A
Thiamin
Phosphorus
Vitamin C
Niacin
Potassium
Vitamin E
Pantothenic Acid
Zinc
Vitamin B6
Calcium
Copper
–
Iron
Magnesium
*Daily value not established.
Serving Size: One Fruit

Amount Per Serving

Daily Value

Calories
22
–
Vitamin A
32.4 IU
–
Vitamin C
83.2 mg
–
Thiamin
0.1 mg
–
Niacin
0.2 mg
–
Vitamin B6
0.1 mg
–
Pantothenic Acid
0.3 mg
–
Calcium
65.9 mg
–
Iron
0.8 mg
–
Magnesium
13 mg
–
Phosphorus
16.2 mg
–
Potassium
157 mg
–
Zinc
0.1 mg
–
Copper
0.3 mg
–
Calories in Lemons
Lemons are a rather low-calorie fruit. When nothing else has been added to it, a lemon only has about 22 calories. Lemon juice, depending on what it is paired with, can have about 60 or so calories.
Adding ingredients like sugar to make lemonade obviously raises the calorie count of lemons all the more.
Qualities of Lemon Juice
Lemon juice contains many of the same nutrients as lemons, and naturally so. One of the commonalities between the two is Vitamin C.
As stated previously; lemons are great when it comes to fighting things like scurvy because of the Vitamin C contained within the juice. At the same time, lemon juice has the ability to help with weight loss as it purifies the body of toxins.
However, be sure not to add too many things to lemon juice. Doing so can lessen the effect lemon juice has and add on sugars that are not needed in the body.
Lemon Consumption
One of the most common ways to consume lemon is through lemonade. There are plenty of other dishes that include lemons, though. One famous dessert containing lemons is lemon meringue pie. This pie has a lot of sugar in it though, so it is not the healthiest way to consume lemons.
However, an average of 25 million lemon meringue pies is consumed around the summer holidays, which is a dash in the pot considering how many people eat them around Thanksgiving in the United States.
One the other hand, another great way to consume lemons is to add them to salad dressings. It adds a bright, fresh flavor to the salad with ease, and it also adds that coveted amount of Vitamin C that people seek.
Health Benefits of Lemons
Lemons are great for alkalizing the body because of the acid they contain. Therefore, they can help to restore balance to pH within the body. There are many reasons why alkalizing the body. Skin becomes more elastic, which makes it look more youthful.

It also helps to provide a more restful sleep, which can also provide more energy throughout the day. Ultimately, alkalization also means making digestion flow more easily.

Lemon juice is great for curing problems with indigestion and constipation, too.

This occurrence happens because of the detoxification that blood goes through in the digestive tract, which makes the digestive tract perform better overall.

The colon benefits greatly from lemons as they contain pectin fibers that scrub the colon of built up toxins.
These very pectin fibers are also great at helping to combat weight loss because they leave the body feeling fuller for longer.
As mentioned several times previously, lemons are a great source of Vitamin C.

This boost helps to work against infections, like the flu and the common cold.

For people experiencing the common cold or flu who also incurs a fever will also find that consuming lemons makes their fever go away sooner because it entices the body to perspire more, thus literally sweating out the fever.

However, you do not need to worry about becoming dehydrated because lemons can also replace body salts, too.

This high amount of Vitamin C is great for preventing fatal diseases like scurvy.

Merely two ounces of lemon juice every two to four hours can rid the body of scurvy completely within a few days.

Furthermore, Vitamin C is great for neutralizing free radicals in the body.

Removing these free radicals is great for preventing premature aging and the development of cancers.

It is also worth noting that lemons contain a total of 22 anti-cancer compounds, including an oil called limonene.

This oil helps to halt the growth of tumors and flavonol glycosides that can contribute to cell division and creation in cancer.

Lemons also stimulate the liver, which helps to dissolve uric acid and other poisons.

At the same time, it can liquefy bile, which means it will help to detox the body easier.

The same aspects that help the liver also help to cleanse the bowels. They increase peristalsis in the bowels, which therefore helps the body to remain regular.
For people with gallstones and other calcium deposits throughout the digestive system, especially for kidney stones, lemon juice can be a saving grace.

It will breakdown these deposits with ease and in a relatively short amount of time.

Another use for lemons is to destroy intestinal worms, which can also be done within a few days of consuming lemon juice.
Lemon peel contains phytonutrient tangeretin, which is an essential part in diminishing brain disorders.

Therefore, things like Parkinson's disease can easily be treated with just a little bit more lemon peel being added to a daily diet.

Lemon also has many properties that make is sour, which is great for promoting things like gastric fire. It is also great for making sure that eyes process light a little bit easier.
Lemons are also great for sending oxygen throughout the body, which helps to make breathing easier.

As a matter of fact, the first man to climb Mt. Everest, Edmund Hillary, found that consuming lemons made testing higher climbs came with easier breathing.

This fruit is often used for cleaning purposes for a reason. It has astringent and antibacterial properties. It can destroy bacteria include cholera, diphtheria, malaria, and typhoid with ease.
The Vitamin P, or bioflavonoids, found in lemons is also great for strengthening blood vessels, so it can help to stop internal hemorrhaging with ease.

Therefore, it can also

reduce blood pressure

counts over time, too.

Rutin is also found in lemons, which is great for treating eye disorders like diabetic retinopathy. Eye health can increase greatly because of this addition to a daily diet.
More importantly, lemons are the only food in the world to contain anionic, which is an ion that has a negative charge. Most other foods contain ions that have a positive charge.

This ion charge makes lemons great at producing more cellular energy, which means cellular reproduction and improvement happens much faster.

Negatively charged ions are also great at improving people's moods because of the energy boost that they provide.

Therefore, people who suffer from mental illnesses can greatly benefit from having more lemons in their diets.

Consuming lemons also means lowering the risk of ischemic stroke in women. Consuming lemons lowers chances of this stroke by 19 percent.

This type of stroke is the most common as it is caused by a blood clot that prevents the flow of blood, and therefore oxygen, to the brain.

The Vitamin C in lemons is what helps to lower this risk.

The high amount of Vitamin C in lemons also acts as an antioxidant, which means that it can also improve a person's complexion greatly.

Therefore, lemons can be consumed internally or applied topically to achieve this effect. It also means fighting off skin damage from the sun in a much easier way.

It is also worth noting that Vitamin C helps to form collagen, which means skin can repair itself easier and remain more elastic.
The amount of Vitamin C in lemons also helps to prevent asthma attacks because it helps to remove inflammation and toxins built up in the respiratory system.
Vitamin C is also crucial to help the body absorb other nutrients. One of these key nutrients is iron, which means that lemons can help to treat malabsorption of iron in cases of anemia.
Lemons are often used in dental care, too, because of their astringent capabilities. Rubbing some lemon over an aching tooth can mean reducing the pain and removing plaque that might be built up around the tooth.

However, if a burning sensation starts, then you need to rinse your mouth thoroughly to remove the built up acid from gums.

Another great use for lemons is to apply lemon juice to hair. It helps to clean the scalp and to treat dandruff, which can help to prevent hair loss.

At the same time, it can also help to restore the natural shine to hair over time if used daily.

This fruit has also proven to provide antiseptic properties to skin problems like acne and eczema.

At the same time, it also acts as an anti-aging application to remove wrinkles and blackheads that might appear across the face.

The antioxidants in lemons can also mean helping to reduce scars, especially those from burns.

Furthermore, lemons act as a cooling agent on burns, which can reduce the pain from these burns over time.

The aromatics and antiseptic agents in lemons are great for relaxing the body, especially for areas of the foot.

Therefore, feet can be soaked in a mixture of instant relief and providing muscle relaxation at the end of a long work day.

For the same reasons, lemons can also be used to treat corns, which will loosen the skin and make it more elastic.
What are Some of the Best Ways to Consume Lemons?
Literally sucking on a lemon might not appeal to most people because of how sour it can be. For those people who enjoy sour tastes, though, this factor might not be a problem.
Some people have simply cut a lemon in half and applied a little sugar or honey to it before munching down. However, there are other ways to consume lemons as they can be added to many recipes with ease.
One of the most common ways to consume lemons is to drink them. Some people prefer to make lemonade out of them, but the added sugar can be a little challenging for the body, and it might add on more weight than a person desires over time.
Lemons are also found as additions to hot tea and cold tea, which helps to add a much-needed punch of Vitamin C for some people.
However, good old lemon water is the best way to consume lemons. The powerful flavor of lemons goes a long way to making water flavorful, so it does not take much to make potent lemon water.
The great part about lemon water is the fact that it can be used in weight loss treatments daily, especially warm lemon water because it helps to keep the bowels moving. One cup of hot lemon water before bed means waking up to a healthy bowel movement in the morning.
Lemons can be turned into various desserts, too. One of the more common desserts, which have been mentioned previously, is lemon meringue pie. There are so many lemons in this dish that one slice can provide more than enough Vitamin C for an entire day.
However, as with lemonade, it goes without saying that there is a great deal of sugar in this dish. Therefore, consuming too much of it in a given timeframe can be rough on the digestive tract, and it can also hinder weight loss in the long run, too.
A great alternative to lemon meringue pie is to turn lemons into a curd. This treat is like the pudding inside of a lemon meringue pie, but it lacks much of the sugar content.
It is powerful on its own, so it can be a perfect stand-alone dish. However, it pairs great with other desserts, too.
If you want to add a punch of lemon flavor to any dessert or another dish that includes sugar, then lemon sugar is a great way to go. Simply leave some lemon peels, and lemon zests sit in sugar for a few days, and viola. Instant lemon sugar.
To add lemon flavoring to your seasonings, you can easily make some lemon pepper. Simply add some lemon zest to peppercorns and grind them up together.
This seasoning also imparts some of the pectin and Vitamin C found in lemon peels, so it also helps with adding a little more lemon to a diet on a daily basis.
What Pairs Well with Lemon?
When people think of pairing lemon with dishes, they automatically think of pairing it with sugar. This situation is not the best idea for many reasons, especially those concerning too much sugar intake. However, there are other things that go well with lemon.
One of the best things to pair with lemon is fish. This delectable combination makes for a rather fresh tasting dish that can hardly be ignored.
At the same time, the lemon serves to tenderize the fish, making it flakier and easier to consume. For people who are not huge fish lovers, adding a little lemon helps to deal with the taste of fish, making it taste less, well, fishy.
Our Best Lemon Recipes
Considering we are on the topic of specific types of food containing lemons, there are some specific recipes to consider as part of the conversation.
Here are some of our absolute favorite options that can be easily added to any diet.
Shrimp Lemon Pepper Linguine
What you'll need
1 8-ounce package of linguine pasta
1 tablespoon of olive oil
6 cloves of garlic, minced
½ cup of chicken broth
¼ cup of white wine
1 lemon, juiced
½ teaspoon of lemon zest
Salt to taste
2 teaspoons of black pepper
1 pound of shrimp, peeled and deveined
¼ cup of butter
3 tablespoons of parsley, chopped
1 tablespoon of basil, chopped
Instructions
Bring a large pot of lightly salted water to a boil. Add linguine, and cook for 9 to 13 minutes or until al dente; drain.
Heat oil in a large saucepan over medium heat, and sauté garlic about 1 minute. Mix in chicken broth, wine, lemon juice, lemon zest, salt, and pepper. Reduce heat, and simmer until liquid is reduced by about 1/2.
Mix shrimp, butter, parsley, and basil into the saucepan. Cook 2 to 3 minutes, until shrimp, is opaque. Stir in the cooked linguine, and continue cooking 2 minutes, until well coated.
Roasted Garlic Lemon Broccoli
What you'll need
2 heads of broccoli, separated into florets
2 teaspoons of extra-virgin olive oil
1 teaspoon of salt
½ teaspoon of black pepper
1 clove of garlic, minced
½ teaspoon of lemon juice
Instructions
Preheat the oven to 400 degrees F (200 degrees C).
In a large bowl, toss broccoli florets with the extra virgin olive oil, sea salt, pepper, and garlic. Spread the broccoli out in an even layer on a baking sheet.
Bake in the preheated oven until florets are tender enough to pierce the stems with a fork, 15 to 20 minutes.
Remove and transfer to a serving platter. Squeeze lemon juice liberally over the broccoli before serving for a refreshing, tangy finish.
Lemon Meringue Pie
What you'll need
1 cup of white sugar
2 tablespoons of all-purpose flour
3 tablespoons of cornstarch
¼ teaspoon of salt
1 ½ cups of water
2 lemons, juiced and zested
2 tablespoons of butter
4 egg yolks, beaten
1 9-inch pie crust, baked
4 egg whites
6 tablespoons of white sugar
Instructions
Preheat oven to 350 degrees F (175 degrees C).
To Make Lemon Filling: In a medium saucepan, whisk together 1 cup sugar, flour, cornstarch, and salt. Stir in water, lemon juice, and lemon zest. Cook over medium-high heat, frequently stirring, until mixture comes to a boil.
Stir in butter. Place egg yolks in a small bowl and gradually whisk in 1/2 cup of hot sugar mixture. Whisk egg yolk mixture back into remaining sugar mixture.
Bring to a boil and continue to cook while constantly stirring until thick. Remove from heat. Pour filling into baked pastry shell.
To Make Meringue: In a large glass or metal bowl, whip egg whites until foamy. Add sugar gradually, and continue to whip until stiff peaks form. Spread meringue over pie, sealing the edges at the crust.
Bake in preheated oven for 10 minutes, or until meringue is golden brown.
Best Lemonade Ever
What you'll need
1 ¾ cups of white sugar
8 cups of water
1 ½ cups of lemon juice
Instructions
In a small saucepan, combine sugar and 1 cup water. Bring to boil and stir to dissolve sugar. Allow to cool to room temperature, then cover and refrigerate until chilled.
Remove seeds from lemon juice, but leave pulp. In apitcher, stir together chilled syrup, lemon juice and remaining 7 cups water.
The Best Lemon Bars
What you'll need
1 cup of butter, softened
½ cup of white sugar
2 cups of all-purpose flour
4 eggs
1 ½ cups of white sugar
¼ cups of all-purpose flour
2 lemons, juiced
Instructions
Preheat oven to 350 degrees F (175 degrees C).
In a medium bowl, blend together softened butter, 2 cups flour and 1/2 cup sugar. Press into the bottom of an ungreased 9×13 inch pan.
Bake for 15 to 20 minutes in the preheated oven, or until firm and golden. In another bowl, whisk together the remaining 1 1/2 cups sugar and 1/4 cup flour. Whisk in the eggs and lemon juice. Pour over the baked crust.
Bake for an additional 20 minutes in the preheated oven. The bars will firm up as they cool. For a festive tray, make another pan using limes instead of lemons and adding a drop of green food coloring to give a very pale green.
After both pans have cooled, cut into uniform 2-inch squares and arrange in a checkerboard fashion.
Lemon Garlic Tilapia
What you'll need
4 tilapia fillets
3 tablespoons of lemon juice
1 tablespoon of butter, melted
1 clove of garlic, finely chopped
1 teaspoon of parsley flakes
Pepper to taste
Instructions
Preheat oven to 375 degrees F (190 degrees C). Spray a baking dish with non-stick cooking spray.
Rinse tilapia fillets under cool water, and pat dry with paper towels.
Place fillets in baking dish. Pour lemon juice over fillets, then drizzle butter on top. Sprinkle with garlic, parsley, and pepper.
Bake in preheated oven until the fish is white and flakes when pulled apart with a fork, about 30 minutes.
Delicious Sangria
What you'll need
½ cup of brandy
¼ cup of lemon juice
1/3 cup of fresh lemonade
1/3 cup of orange juice
1 bottle of dry red wine
½ cup of triple sec
1 lemon, sliced into rounds
1 orange, sliced into rounds
1 line, sliced into rounds
¼ cup of white sugar
8 maraschino cherries
2 cups of carbonated water (optional)
Instructions
In a large pitcher or bowl, mix together the brandy, lemon juice, lemonade concentrate, orange juice, red wine, triple sec, and sugar.
Float slices of lemon, orange and lime, and maraschino cherries in the mixture. Refrigerate overnight for best flavor. For afizzy sangria, add club soda just before serving.
Chicken Piccata
What you'll need
4 skinless, boneless chicken breasts
1 egg
3 tablespoons of lemon juice
¼ cup of all-purpose flour
1/5 cup of garlic powder
1/8 teaspoon of paprika
¼ cup of butter
2 teaspoons of chicken bouillon powder
½ cup of boiling water
Instructions
In a small bowl, beat the egg together with 1 tablespoon of the lemon juice. Set aside.
In a shallow bowl or dish mix together the flour, garlic powder and paprika. Dip the chicken in the egg/lemon mixture, then in the seasoned flour.
In a large skillet, melt butter/margarine and brown the coated chicken pieces.
Dissolve the bouillon in the boiling water, then add the remaining 2 tablespoons of lemon juice. Pour liquid into skillet.
Cover and let simmer for 20 minutes, turning chicken pieces after 10 minutes, until chicken is tender. Garnish as desired and serve.
Easy Lemon Cookies
What you'll need
1 18.25-ounce of lemon cake mix
2 eggs
1/3 cup of vegetable oil
1 teaspoon of lemon extract
1/3 cup of confectioners' sugar
Instructions
Preheat oven to 375 degrees F (190 degrees C).
Pour cake mix into a large bowl. Stir in eggs, oil, and lemon extract until well blended. Drop teaspoonfuls of dough into a bowl of confectioners' sugar.
Roll them around until they're lightly covered. Once sugared, put them on an ungreased cookie sheet.
Bake for 6 to 9 minutes in the preheated oven. The bottoms will be light brown, and the insides chewy.
Slow-Cooker Lemon Garlic Chicken
What you'll need
1 teaspoon of dried oregano
½ teaspoon of salt
¼ teaspoon of black pepper
2 pounds of skinless, boneless chicken breast halves
2 teaspoons of butter
¼ cup of water
3 tablespoons of lemon juice
2 cloves of garlic, minced
1 teaspoon of chicken bouillon granules
1 teaspoon of parsley, chopped
Instructions
In a bowl, mix the oregano, salt, and pepper. Rub the mixture into chicken. Melt the butter in a skillet over medium heat.
Brown chicken in butter for 3 to 5 minutes on each side. Place chicken in a slow cooker.
In the same skillet, mix the water, lemon juice, garlic, and bouillon. Bring the mixture to boil. Pour over the chicken in the slow cooker.
Cover, and cook on High for 3 hours, or Low for 6 hours. Add the parsley to the slow cooker 15 to 30 minutes before the end of the cook time.
Baked Tilapia with Dill Sauce
What you'll need
4 4-ounce tilapia, filleted
Salt and pepper to taste
1 tablespoon of Cajun seasoning
1 lemon, thinly sliced
¼ cup of mayonnaise
¼ cup of sour cream
1/8 teaspoon of garlic powder
1 teaspoon of lemon juice
2 tablespoons of dill, chopped
Instructions
Preheat the oven to 350 degrees F (175 degrees C). Lightly grease a 9×13 inch baking dish.
Season the tilapia fillets with salt, pepper and Cajun seasoning on both sides. Arrange the seasoned fillets in a single layer in the baking dish.
Place a layer of lemon slices over the fish fillets. I usually use about 2 slices on each piece so that it covers most of the surface of the fish.
Bake uncovered for 15 to 20 minutes in the preheated oven, or until fish flakes easily with a fork.
While the fish is baking, mix together the mayonnaise, sour cream, garlic powder, lemon juice and dill in a small bowl. Serve with tilapia.
Garlic-Lemon Double Stuffed Chicken
What you'll need
8 boneless, skinless chicken breast halves
1 8-ounce package of cream cheese, cut into ½ inch slices
1 8-ounce package of cheddar cheese, cut into ½ inch slices
1 cup of milk
1 ½ cups of Italian seasoned bread crumbs
½ cup of Romano cheese, grated
1 tablespoons of garlic, minced
¾ cup of butter, melted
2 tablespoons of lemon juice
½ teaspoon of garlic salt
½ teaspoon of paprika (optional)
Instructions
Preheat oven to 350 degrees F (175 degrees C). Lightly coat a large, shallow baking dish with oil.
Butterfly each breast by slicing in half horizontally through the center, cutting almost but not completely through. Place one slice each of Cheddar and cream cheese in the center of each breast.
Close again as if placing between the pages of a book. Set aside.
Pour milk into a shallow bowl. In a separate bowl, combine breadcrumbs and Romano cheese. Carefully dip each breast first in milk, then in breadcrumb mixture, patting lightly to coat firmly.
Place breasts side by side in a single layer in pre-oiled baking dish, tucking edges under to seal.
Melt butter in a small saucepan over medium heat. Stir in lemon juice and garlic, and drizzle evenly over chicken. Season breasts with garlic salt and paprika, if using.
Bake in preheated oven for 30 minutes, or until no longer pink in center and juices run clear.
Microwave Lemon Curd
What you'll need
1 cup of white sugar
3 eggs
1 cup of lemon juice
3 lemons, zested
½ cup of unsalted butter, melted
Instructions
In a microwave-safe bowl, whisk together the sugar and eggs until smooth. Stir in lemon juice, lemon zest, and butter.
Cook in the microwave for one-minute intervals, stirring after each minute until the mixture is thick enough to coat the back of a metal spoon.
Remove from the microwave, and pour into small sterile jars. Store for up to three weeks in the refrigerator.
Lemon Butter
What you'll need
¼ cup of white sugar
1 tablespoon of cornstarch
¼ teaspoon of lemon zest, grated
½ cup of water
1 tablespoon of lemon juice
1 teaspoons of butter
Instructions
In a saucepan over medium heat, combine sugar, cornstarch, and lemon zest. Stir in water and lemon juice, and continue stirring.
After the mixture thickens and bubbles, continue to heat and stir for another two minutes.
Remove the sauce from the heat and stir in the butter. Serve warm.
The Best Juicer for Lemons
When it comes to juicing lemons, there are plenty of options available. Some of the easiest ways to juice a lemon are by hand.
There is very little damage to the fruit this way, and it also removes all of the seeds and pulp with ease.
The perfect hand juicer is Prepworks by Progressive Dome Lid Citrus Juicer. This juicer is perfect for containing all of the juice gained from a lemon.
It has a dome lid that doubles as a measuring cup as it has printed measurements in tablespoons, cups, and milliliters marked right on the side.
It  has a non-skid base and includes a pour spout. It is easy to clean, especially since it is dishwasher safe.
However, some people prefer to juice a lot of lemons at once. A handheld juicer can make this task rather difficult and time-consuming. Therefore, an electronic model might be preferred instead.
The perfect model for this task is BLACK+DECKER CJ625 30-Watt 34-Ounce Citrus Juicer. This juicer has a 30-watt electric motor, and it has a 34-ounce capacity
It has an auto-reversing reamer that provides maximum juice extraction. This model comes with a standardized cone, which is great for having control over the amount of pulp that comes through the strainer and stirrer.
There is also a non-drip pour spout, and there is a cord storage option to wrap around the mechanism. It comes with a dust cover for storage, too.
Conclusion
In this article, we examined lemons closely. We took a look at a background on lemons, both historically and nutritionally.
We also looked at 32 health benefits for using lemons as routinely as possible in a person's diet. We also considered many recipes that include lemon in some way, which proves how versatile this fruit really can be.
Lemons are the perfect fruit for making any diet better. It should be used more, though, as it has so many benefits.
Sucking a lemon might not be such a bad idea after all. If life gives you lemons, use one of our many recipes to make it a great part of your diet.