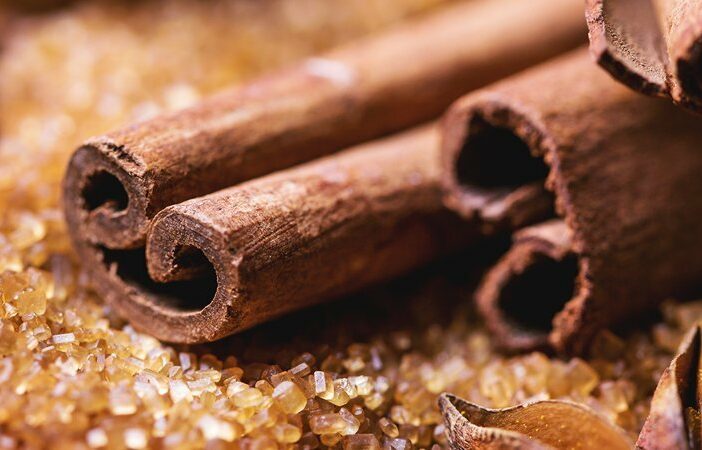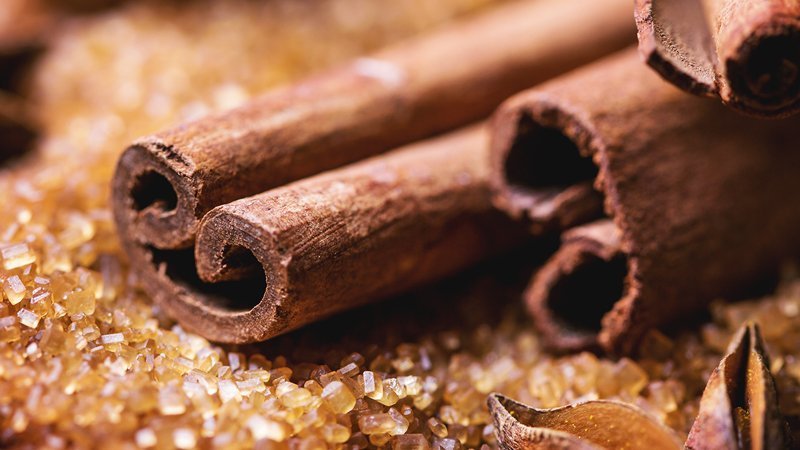 I can't tell you enough about cinnamon. Cinnamon is an awesome spice to use and it goes great with something like apples in the morning or in a mixture of fruit or in your oatmeal or even in your cereal.
– Emeril Lagasse, World-Renowned Chef
Used by people throughout history as a medicine, spice, fragrance, healing herb, and more, from the ancient Chinese, to the Egyptians, the Hebrews, Greeks, and Romans, cinnamon is certainly one of our most quintessential panaceas, acting as an aromatic stimulant with anti-microbial, carminative, anti-fungal properties- the health benefits of cinnamon go on and on.
However, Cassia cinnamon (the common type of cinnamon) is actually high in coumarin, which can cause liver damage to people who might be sensitive. That's why it's important to do your research before diving into eating a ton of extra cinnamon, as much of a super-food as it may be.
Overall, this article spells out the full picture when it comes to cinnamon. If you're researching cinnamon and want to know the health benefits and risks, I hope this helps.
What You'll Learn From This Article
Personally, I actually love cooking and baking with cinnamon. It's almost like sugar how you can just sprinkle it into your dishes to taste, or you can measure it out to make sure to get the right amount. Every recipe involving cinnamon has a bit of breathing room, so you're always free to use a bit extra cinnamon for an extra-punchy taste.
What Is Cinnamon?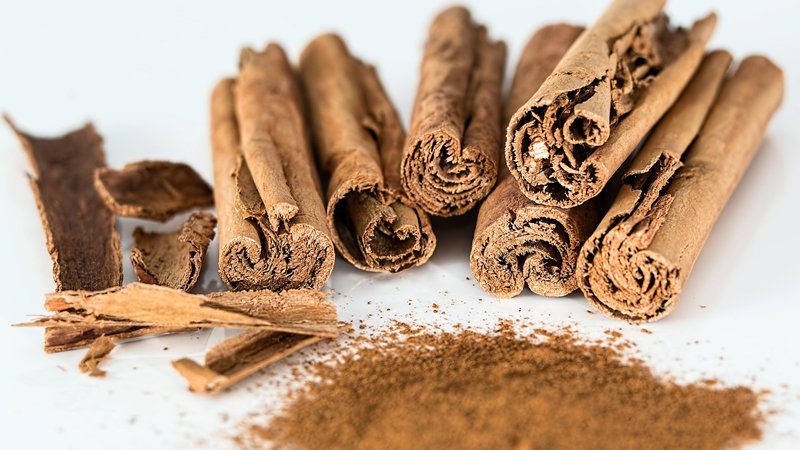 Cinnamon is the spice derived from the finely ground inner bark of the branches of Cinnamomum verum, also called "true cinnamon," which is said to be native to Sri Lanka and perhaps parts of the Caribbean.
True cinnamon can be difficult to actually find in marketplaces around the world, and it is very expensive when you can encounter it. The country of Sri Lanka was formerly referred to as Ceylon, so that is why you will often see "Ceylon Cinnamon" as "true" cinnamon.
More common than Ceylon cinnamon is a similar spice often confused with cinnamon called "Cassia," which is what you usually actually find out there at the store. Cassia is native to China, and is grown primarily there and in Indonesia. Cassia has a darker reddish tinge than true cinnamon (which is actually a pale tan).
Unfortunately, cassia is high in coumarin, which can cause liver problems for some people. That's why it may not be just a snobbish choice to opt for the real cinnamon.
Cinnamon is world-renowned for its taste, and has been prized for centuries. Even back through the middle ages, cinnamon was one of the most sought-after, talked about, and imitated spices out there, and that even continues to this day, as much counterfeit cinnamon remains in circulation, especially in cinnamon supplements.
Common cinnamon as a healthy spice in small quantities, and if you're sure you have real Ceylon cinnamon, then it's actually safe to eat in large quantities and yields myriad health benefits.
What Is Cinnamon Good for?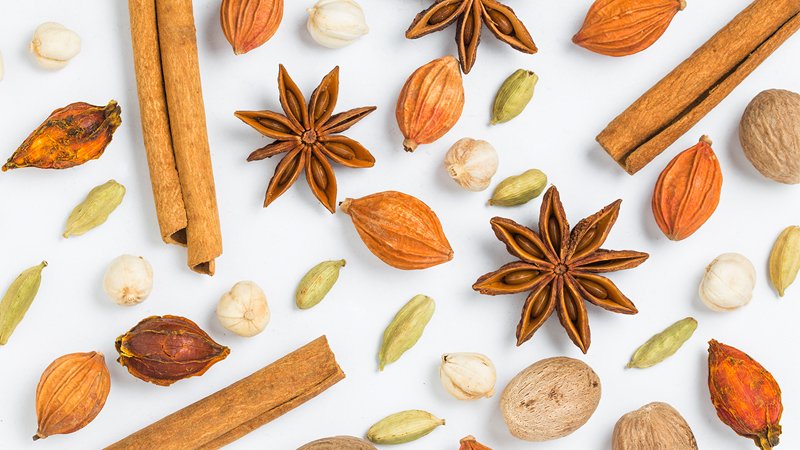 Cinnamon is famously known for its flavor. Cinnamon was one of the key spices that dominated the spice trade of antiquity. Controlling the trade of cinnamon was a huge source of power for ancient societies, and this was all revolving around its strong, delicious flavor.
People back then didn't know about antioxidants or flavonoids, but they still paid fortunes for cinnamon because of its taste.
That's why no run-down of cinnamon would be complete without mentioning that this is one of the strongest and most recognizable flavors you can put into a dish.
Cinnamon goes well in the kitchen with almost any kind of dish. Classically paired with just about any dessert as a garnish or ingredient, cinnamon is also a classic on the breakfast table, pairing well with all the kinds of sweet dishes and sides that can be served there like cereal, waffles, pancakes or oatmeal.
But cinnamon also has a less well-known place in other types of cooking as well, such as savory dishes. Cinnamon is growingly popular for use in all kinds of salads, meats, and dinner-items, as well as sandwiches or soups for lunch.
Whether you are cooking something savory, sweet, sour, salty, bitter, or some combination of the above, cinnamon would likely make a great complimentary flavor.
Cinnamon is right up there with salt and pepper in terms of versatility in cooking- there's almost no other spice you can use as ubiquitously as cinnamon.
Nutritional Value of Cinnamon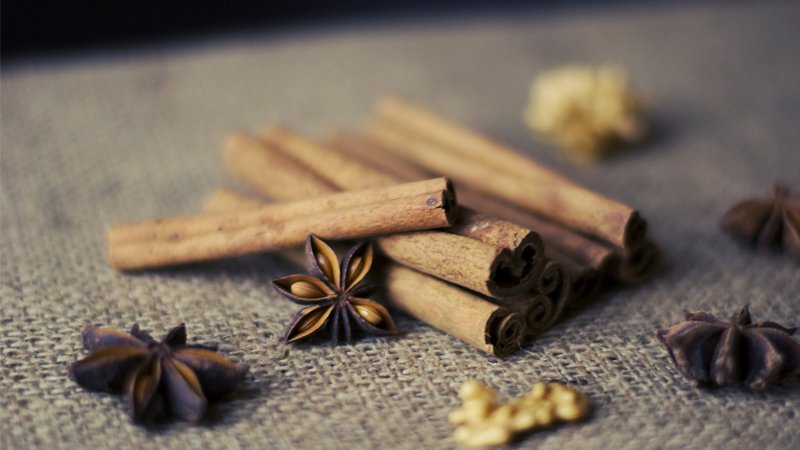 Cinnamon is packed with essential nutrients that everyone needs. Cinnamon is a great source of fiber, calcium, and manganese. Manganese actually helps out all over our anatomy, from connective tissue like ligaments and tendons, all the way to clotting agents and sex hormone production.
Manganese also plays a role in brain and nerve function, and even helps regulate blood sugar. Cinnamon is high in manganese, as well as a ton of other areas.
Fresh Cinnamon Nutrition
Nutrition Facts

Serving Size 1scoop (50gm)
Serving Per Container 10

Amount Per Serving

Amount Per 100gm Powder

Energy
893 Kj
1495 Kj
Protein
18 gm
29 gm
Carbohydrates
32 gm
54 gm
Fat
1.5 gm
2.8 gm
*Daily value not established.
The health benefits of cinnamon are almost too many to count. Whether you are cooking with cinnamon in one type of dish or another, or having your cinnamon raw in a dessert or a beverage, cinnamon has a ton of potential ways to help strengthen a person's health.
One of the biggest risks that come with cinnamon are that true cinnamon is often imitated and counterfeited, having been swapped out for the cheaper Cassia cinnamon.
Cassia is high in a specific toxin that can build up in the liver over time and cause liver damage, so it's vital to know what kind of cinnamon you're getting.
That's why rather than getting cinnamon in the form of capsules, it's recommended to buy cinnamon in sticks, also known as quills. In the quill form, it's very difficult and next-to-impossible to fake real cinnamon.
When you know what you're getting, it's much easier to regulate quantities and benefit your health.
Cassia and real cinnamon are genetic cousin-species, but are literally a different type of plant. That's why it's so vital to know what you're getting when it comes to cinnamon, and the fresh sticks of cinnamon help do just that.
What Vitamins Are in Cinnamon?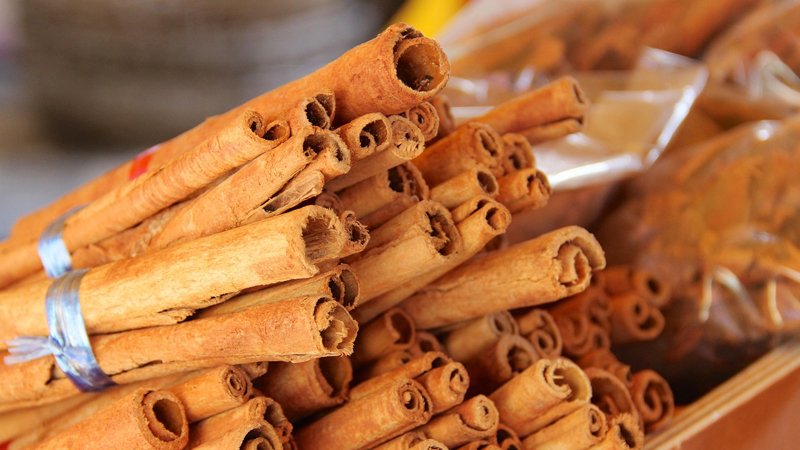 Cinnamon has an unparalleled amount of vitamins, minerals, and essential amino acids that help make up our DNA. Below is a non-exhaustive list of all the good natural chemicals and compounds that can be found in cinnamon.
It's a long list, so please bear with us!
Nutrition Facts

VITAMINS ARE IN CINNAMON

Vitamins

Supplements

Supplements

Vitamin A
Calcium
Iron
Vitamin B3
Manganese
Foliate
Vitamin B6
Choline
Carotene
Vitamin C
Lutein and Zeaxanthin
Cryptoxanthin
Vitamin E
Lycopene
Magnesium
Vitamin K
Phosphorus
Potassium
Selenium
Sodium
Zinc
Alanine
Arginine
Aspartic Acid
Glutamic Acid
Glycine
Histidine
Isoleucine
Leucine
Phenylalanine
Proline
Serine
Threonine
Tyrosine
Valine
*Daily value not established.
Cinnamon is no joke when it comes to packing a nutritional punch. Think of it as nature's multivitamin!
Cinnamon Calories
One tablespoon of cinnamon contains 13-19 calories. This is a trivial amount considering how difficult it is to eat much more cinnamon than this in one sitting. Cinnamon has an aggressive flavor that can overpower someone, and suffice it to say, it's brave to even look at eating a tablespoon.
Cinnamon is a great sugar-free way to spice up a culinary masterpiece-in-the-making, without raising your calorie count in any noticeable way, whereas sugar itself has a calorie count of around 50, almost 5 times as much.
Cinnamon is uniquely fantastic for personal health and well-being, and works super-well in all kinds of different cooking styles, from sour to sweet, savory, tart, whatever, cinnamon does have a legitimate place at the table and in the kitchen.
29 Cinnamon Health Benefits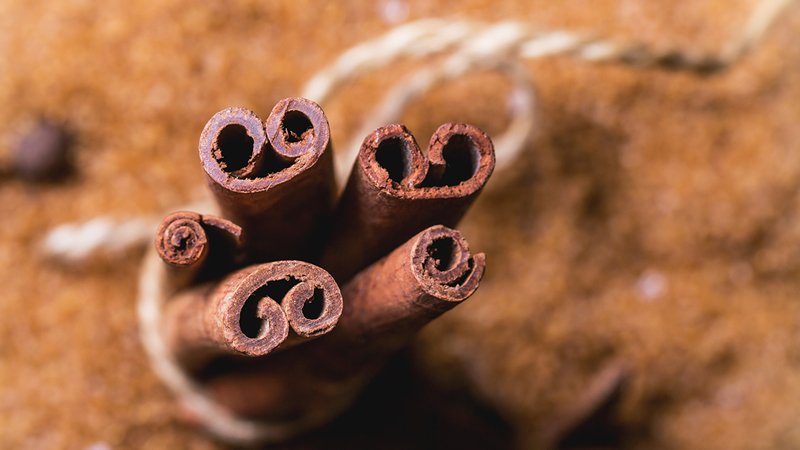 Cinnamon is a nutritional juggernaut, and no one out there can deny how amazing it is for health.
Certainly there needs to be more research done out there in the academic circle about the specific scientific benefits of cinnamon, which is why for now we are often stuck saying things like "may" do this for your health, or "could" do that for a symptom, but overall, cinnamon is what it is, and it's been helping people for thousands of years as a medicinal herb, cooking ingredient, and much more.
It's vital to understand that Cassia Cinnamon actually has high levels of the substance coumarin, which if taken in high doses, or over enough of a span of time, can actually cause liver failure.
That's why it's important for people to know whether they want Cassia Cinnamon or Ceylon Cinnamon, the latter of which has less than a quarter the amount of coumarin. High-coumarin Cassia cinnamon was even banned in Europe for some time, but actually a German study found that it is impossible to regulate the amount of coumarin in cinnamon, because it can vary so widely.
Later studies came out actually proving that different parts of the exact same tree can produce cinnamons with wildly different amounts of coumarin, and not only that, but Ceylon Cinnamon is very frequently cut with much-cheaper Cassia, or replaced completely by Cassia, and still marketed and sold as Ceylon cinnamon.
This makes it very difficult for buyers to tell what they are getting, which is a big part of why most resources out there recommend against going with cinnamon capsules- Ceylon Cinnamon is easy to spot when it's in stick form, which is more distinct and easier to distinguish from Cassia in its natural quill form.
So without further ado, here are the top 29 most impressive health benefits of cinnamon:
1) Heart Disease : Cinnamon is well-renowned for its essential oils and minerals, such as manganese and calcium which do wonders for cardiac health. Cinnamon can be a powerful blood thinner, which can save a life after or during a heart attack.
Heart disease remains the number one most frequent killer of Americans, so anything we can do to reduce this risk in ourselves and our friends and family is a great step forward.
I'm sure we all know someone somewhere who has been affected by this disease, so it's no trifle when we come across a natural food that we can eat raw or cooked that actually tends to reduce our risk of heart disease.
The FDA is very strict about exactly what they say about cinnamon's effects on cardiac health, but regardless of the problems of missing research out there thus far, it could be the case that further research in a few years reveals, even more, benefits from cinnamon that causes the FDA to change its tune here, and of course such a change would have retroactive implications for health.
2) Antioxidants : Cinnamon is chock-full of free-radical destroying antioxidants, such as flavonoids, polyphenols, and phenolic acid, which all work to minimize and prevent health risks like cancer. Antioxidants like those found in cinnamon also slow the aging process, adding years to your life.
Cinnamon is actually ranked number 7 for antioxidant content out of all known foods, spices and herbs. Researchers have already found 41 different protective antioxidants present in typical cinnamon.
Further, cinnamon actually is reported to have the highest strength of antioxidants of all the food sources in nature, which is quite a claim.
3) Immunity-Boost : Cinnamon's high antioxidant composition also lends it strong immune response qualities. If you feel a cold coming on, many people recommend doing some kind of cinnamon and honey mixture (see recipe section below for more specific ideas).
Cinnamon is also rich in antioxidants such as polyphenols and proanthocyanidins, which also provide an additional power-up to our immune system. Cinnamon also has anti-viral, anti-fungal, and antibacterial properties that make it ideal as a topical skin treatment for wounds or rashes, as well as a great supplement to ingest and reap the benefits all over your body.
4) Brain Function : Research has shown that cinnamon actually has a strong positive effect on brain function and can help minimize the risk of later developing diseases like Parkinson's or Alzheimer's. Cinnamon activates "neuroprotective proteins" that help brain cells avoid potential damage or spontaneous mutation they may experience.
5) Lowered Cancer Risk : Because of cinnamon's high antioxidant content, it's actually safe to say that cinnamon can help protect against damage to our genetic code, which prevents cell mutation and the formation of cancerous tumors.
Cancer remains the number 2 biggest killer of Americans every year, so it's vital to reduce our risks for cancer whenever we can. Cinnamon has special ways of reducing cancer risks all over the body, because it is so healthy overall it truly supports the body's overall ability to fight any types of cancer that may develop. [source]
6) Antiviral : Cinnamon works as a strong antiviral substance, which can be a big help for someone suffering from something like the flu.
Cinnamon has been used for nearly 3,000 years by humans from England to Egypt to China to the Americas, and today science is confirming the ancient wisdom that cinnamon helps the body fight off infections. This property specifically comes from cinnamon's essential oil.
Cinnamon is such a strong anti-viral that scientists reportedly use it to disinfect the air against Avian flu in airports, as well as using it as an alternative to the flu vaccine, and as an all-around disinfectant in difficult locations like hospitals, which are repeatedly exposed to antibiotic soaps that can create antibiotic-resistant bacteria.
7) Reduces Risk of HIV : Cinnamon is such a powerful immune boost and anti-viral, that cinnamon can actually reduce a person's risk for contracting HIV when exposed to the virus.
This seemingly huge claim stems from the fact that cinnamon can help control HIV, and prevent the disease from developing into AIDS. This is a huge disease that is at pandemic proportions, and there are a large number of people who stand to benefit from cinnamon this way.
8) Dental Health : From gums to teeth and total oral health, cinnamon, and its essential oil, do wonders. Cinnamon is shown to help combat harmful bacteria living in the mouth that can cause plaque and decay of the tooth and gumline.
Cinnamon also freshens breath naturally, so it works perfectly as an aid for oral hygiene. Specifically, oil from the bark of the Ceylon cinnamon tree is such a powerful disinfectant and antibacterial that it kills the harmful bacteria that cause tooth decay and cavities.
Cinnamon also can help delay or prevent tooth cavities from forming altogether. This is old knowledge, and as such cinnamon has been used for centuries to help people clean their teeth. Long before we had special kinds of toothpaste out there, people were using toothpicks dipped in cinnamon.
9) Healthier Skin : Cinnamon is well-known for its antiseptic and cleaning benefits, and since it can be so gentle when diluted properly, cinnamon makes a great cleanser for skin, mitigating the risks of rashes, allergic reactions, and infections.
10) Acne Prevention : Because cinnamon is such a strong anti-microbial and anti-bacterial, cinnamon will actually help kill the bacteria on our skin and in our pores that cause acne.
So if you dilute cinnamon bark oil into water and use it as a toner, you will be taking a strong step to reducing your risk of acne, and you can also use this as a great way to help specific outbreaks heal faster.
One great remedy for an annoying pimple is to mix 1 tablespoon of cinnamon powder with 3 tablespoons of honey and apply this on your pimple, leaving it on for at least 20 minutes, or even overnight, before rinsing with warm water. This also tends to unclog pores and bring blood out to the surface of the skin, increasing circulation and skin health.
11) Anti-Allergy : Because of cinnamon's high capacity to reduce bodily inflammation, cinnamon also scores points as an anti-allergic compound. Between cinnamon's anti-inflammatory properties and its immune boosting ability, cinnamon does wonders for potential autoimmune responses.
So if you're say, allergic to shellfish but still love to try to eat some of it from time to time, cinnamon could be a great garnish to help stave off the negative effects of the allergic reaction.
One great way to really protect yourself against allergies, if this is a problem for you, you can mix in local honey and cinnamon into one of your favorite drinks, like milk, tea, or whatever, and enjoy.
The local honey will help immunize you against the various types of pollen that are going to be floating around in the air, and the cinnamon is giving you a huge immunity boost. Cinnamon has such strong anti-allergenic properties that it can be used topically on rashes, and also does great when ingested internally.
12) Weight Loss : Cassia cinnamon does act as a strong blood thinner, which tends to increase circulation, boosting our metabolism, and that helps us lose weight.
However there are also strong health considerations to internalize before committing to eating Cassia cinnamon in large quantities or on a regular basis. Cinnamon has that ability to imitate the functions of insulin in the body.
If glucose levels get too high or too low, this can cause all kinds of health damage, up to and including diabetic shock or coma. With the ability to help regulate your blood sugar (without eating that Snickers' bar) you are opening yourself up to a world of glucose level control without sugar.
Being able to control your glucose without eating sugar, especially for Diabetics, is a huge milestone, and this allows glucose control without risking all those extra calories and unhealthy fats and carbohydrates sugars introduce into the body, all of which heighten other health risks.
Cinnamon is a fantastic way to take control of your hunger and blood sugar levels without overeating, thus it's a great way to accelerate your weight loss.
13) Anti-Bacterial : Cinnamon leaf oil, and more powerfully, cinnamon bark oil, are able to act as very strong topical or ingested anti-bacterial agents. Even 2-3 drops of cinnamon bark oil can cause nausea and dizziness, so it's good to diffuse your cinnamon oil for this purpose into a cup or so of water before ingesting as an anti-bacterial.
Cinnamon has been used since antiquity for its antibacterial properties, which serve to help the body stay healthy, and even keep foods preserved for longer.
14) Asthma Attacks : Due to cinnamon's strong immune boosting capacities and anti-inflammatory properties, cinnamon actually makes a great asthma preventer as well, or more specifically, cinnamon can dampen the symptoms of an asthma attack.
Cinnamon is an excellent home remedy for asthmatics, so if your inhaler access is limited, one great way to protect yourself or loved ones is to mix a tablespoon of honey and half a tablespoon of cinnamon powder, and take it just before sleep to reduce nighttime coughing.
One strong word of caution for asthmatics is about the popular "cinnamon challenge" – not a great way to eat cinnamon is by placing a large amount (over a tablespoon) in your mouth at one time. This powerful spice can and will in that quantity cause coughing, inhalation of cinnamon powder, choking, and suffocating.
Cinnamon is an extremely powerful, essentially unrefined natural substance, and should be treated with respect. If you have asthma, the "cinnamon challenge" is more than just a challenge for you, so stay far away from cinnamon in too large a quantity.
15) High Blood Pressure : Hypertension is a common health issue, affecting millions of people out there. Cinnamon is special because it is so high in folate and magnesium, cinnamon is famous for helping people control their blood pressure.
Study after study keeps rolling in about how cinnamon and magnesium help people with problems here overcome their obstacles and get back to controlling their health. Cinnamon is especially useful in reducing blood pressure for people with Diabetes.
16) Lyme disease : Many people take Ceylon Cinnamon Leaf Oil for Lyme disease and have proclaimed great results despite the "herxing" risks, so be sure to consult with your physician before employing this strategy to combat Lyme Disease.
Lyme disease is a terrible, near-chronic condition that is harmful because after the Lyme bacteria have been potentially killed by antibiotics, the bacteria then release a toxin in the body which can be fatal in high amounts.
This dead bacterial toxin poisoning is sometimes called "herxing," and is always the risk in treating Lyme disease, which can prevent treating the disease entirely, and which is exactly why Lyme disease can be so serious and chronic.
However, Lyme disease has a common symptom of seizures, which can happen up to 15 times a day or more. Ceylon cinnamon leaf oil verum leaf, and a couple drops in water can eliminate the seizures that accompany Lyme disease.
Ultimately, Lyme disease is an extremely serious problem, and no one treatment alone will do the trick. Definitely keep consulting with your physician, but do be aware that cinnamon can help.
17) Anti-Inflammatory : Cinnamon's high Cinnamaldehyde content also makes it an excellent anti-inflammatory food, which lessens the symptoms of ailments like arthritis, or otherwise sore or swollen joints.
This study essentially proved that cinnamon has anti-inflammatory properties, and overall this helps cinnamon be able to treat all kinds of other health issues.
18) Anti-Clotting : Cinnamon works well as an anticoagulant thanks to its copious quantities of Cinnamaldehyde, which has well-researched positive effects on our blood health. Blood clots kill over 600,000 Americans per year, and minimizing the risk of surprise blood clots can be a lifesaver.
This is actually especially true with Cassia cinnamon. However, Cassia cinnamon also presents other health risks, so it's wise not to have more than a teaspoon or so per day.
19) Brain Function : A 2004 study led by Dr. P. Zoladz found higher cognitive functioning and memory skills in study participants who were given cinnamon flavored gum to eat while completing tasks.
Certainly more research is needed but it's interesting to note that the very scent itself of cinnamon is what receives credit for this health benefit.
20) Improved Colon Health : The high fiber in cinnamon aids digestion and helps overall gut health. Calcium and fiber work together to bind to salts in the digestive tract to detoxify the body.
The active principles in cinnamon actually increase gastro-intestinal enzyme secretions which helps motility of the intestinal tract.
21) Blood Sugar Control : Especially the cinnamon bark oil is what lowers blood sugar very well, sometimes leaving people lightheaded as a result. Controlling blood sugar is especially important for people with diabetes, who have lost some of the natural ways the body regulates blood sugar.
Furthermore, insulin resistance (which is the cause of type 2 Diabetes) is actually minimized by cinnamon, which makes diabetic people more responsive to their medicines. There are a lot of ways cinnamon will work for you once you get the real stuff in your diet as a diabetic.
22) Natural Food Preservative : Cinnamon makes a great natural food preservative. Since it is so strongly antibacterial and antifungal, cinnamon prevents the typical spores of mold from growing on your food. Study after study keeps confirming that cinnamon makes a great non-toxic preservative. This is also worldwide common knowledge that dates back to centuries.
Cinnamon is more neutral for flavor than salt, and can be just as good of a preservative, which is actually one of the biggest reasons cinnamon was so popular and necessary as a spice through the middle ages, so people could better store their food over the winter.
23) Sugar-Free Sweetener : Since cinnamon is so healthy, but also still so sweet, it can be substituted for sugar in various recipes without ruining the recipe. Cinnamon is a superfood, whereas sugar is considered more of a junk food by nutritionists, because of its high glycemic load.
Cinnamon also has almost zero calories when compared with sugar, so the fact that it won't even ping your calorie radar should get your attention.
24) Local Anesthetic : Cinnamon's high eugenol content gives it the anesthetic properties prized by some dentists, which is why compounds high in eugenol are a favorite at the dentist office. This substance also has a sweet and aromatic fragrance which makes it very pleasant as well.
25) Manganese : Cinnamon contains a full 22% of your daily manganese in one teaspoon. Manganese is vital for all kinds of tasks in the body, from helping bones form strongly, as well as blood health and hormone regulation. There may be no healthier way to get your required amount of manganese than by taking extra cinnamon.
26) Cholesterol Control : As a blood thinner, and anticoagulant, cinnamon brings no significant extra calories or fat to speak of, cinnamon does wonders for people struggling to control their cholesterol.
27) Indigestion : Cinnamon actually works very well as a way to control an upset stomach or flatulence- another great reason to use some in your dessert course!
28) Arthritis Relief : Because cinnamon has such incredible anti-inflammatory properties, it actually scores points for relieving Arthritis.
About 40 million Americans, including about a quarter of a million children, are afflicted by arthritis. This is a huge chunk of the population and chances are, you or someone you know will develop arthritis at some point.
29) Gingivitis : Since cinnamon has such strong anti-bacterial properties, it makes a great tool to fight the buildup of plaque and germs along the gumline that can lead to gingivitis.
That spicy feeling cinnamon gives you is definitely something that be on the verge of painfully intense for you, but for the harmful bacteria in your mouth it's totally lethal.
So from mixing in cinnamon oil with water as a mouthwash, to including more of the dry cinnamon powder in your diet, you're definitely looking at improved gum health by increasing your intake of cinnamon.
As you can see above, there is no shortage of benefits that cinnamon can bring someone looking for a healthier diet. Whether you are working with cinnamon oil, the powder, or applying it topically, you can't go wrong with some good Ceylon Cinnamon.
Eating Cinnamon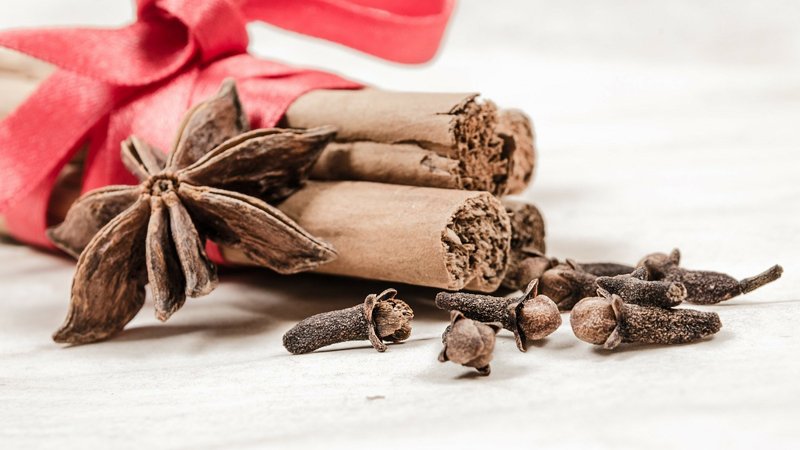 Cinnamon works wonders for people's health, but what are we looking at when it comes to really eating this stuff?
Cinnamon comes in two main forms, Ceylon Cinnamon, which is classic "real" cinnamon, and Cassia cinnamon, which is the centuries-old knockoff.
Cassia Cinnamon contains up to 64 times the coumarin content as "real" cinnamon, which is a big risk to watch out for. Cassia cinnamon causes liver damage, and can cause liver failure in the people most sensitive to this risk.
There is actually still very little information out there on this topic, specifically in terms of how coumarin exactly leads to this liver damage, and what kind of factors make a person more predisposed to getting liver failure as a result.
What we do know is that real Ceylon cinnamon is expensive, hard to find, and often counterfeited, so to best-guard against this, you will want to get the actual sticks or quills of cinnamon yourself, so you can compare and make sure you're getting the real thing.
Most forms of "cinnamon" sold out there in today's world is actually the darker read Cassia cinnamon which can be harmful.
Remember, Ceylon cinnamon is more pale, and resembles more of a tan bamboo, while Cassia cinnamon is dark brownish-red and most likely is what most people out there will have been imagining when we think of cinnamon.
How to Make Cinnamon Rolls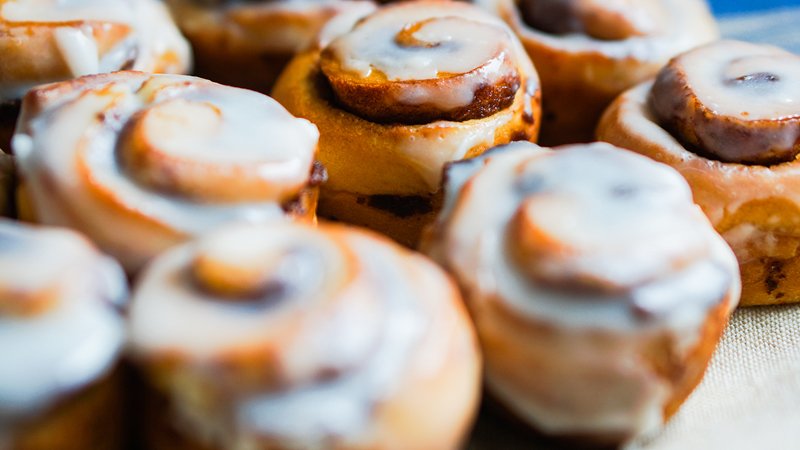 Cinnamon rolls are a classic sweet and delicious way to enjoy some extra cinnamon in your diet.
But they are somewhat difficult to make, so ahead of our recipe section we are going to lay out exactly how to make this masterpiece and impress the folks you're cooking for.
For cinnamon rolls, you're going to need a bread machine, or have some way of getting the dough ready. If you have a bread machine, before setting the dough cycle to start, mix together water, a quarter cup of melted butter, vanilla pudding, a cup of warm milk, an egg, a tablespoon of sugar, salt, bread flour, and yeast.
Then when the dough is ready, roll it into a 17×10 inch rectangle on a lightly floured surface, and spread out another half cup of softened butter over the dough.
From here to get your rolls, you actually just roll up the big rectangle of dough into one roll, and then make cuts every inch to create your individual rolls.
In a separate bowl, you want to mix together brown sugar, cinnamon, and pecans, sprinkling this over your rolls.
While baking at 350 for 15 to 20 minutes, you want to stir together your cream cheese, quarter cup of softened butter, confectioners' sugar, vanilla extract, and 1.5 teaspoons of milk, spreading this over the top of your rolls as soon as they get out of the oven, so the natural heat from the rolls can soften the icing and make it gooey.[source]
When these come fresh out of the oven, everyone's going to want a piece, so you may have some neighbors knocking on the door due to the smell.
Our 5 Best Cinnamon Recipes
5.) Homemade Cinnamon Applesauce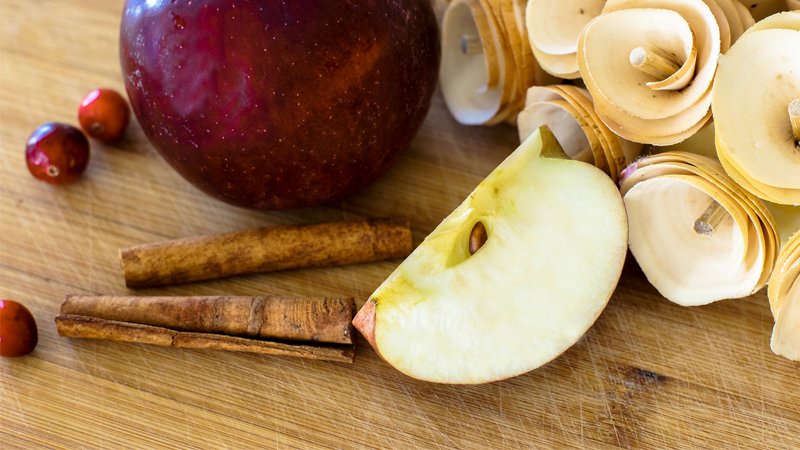 Store-bought applesauce contains so many mysterious ingredients that many parents opt into making their own applesauce at home.
The benefits afforded by the extra cinnamon you can sneak in here are numerous. This particular recipe requires 6-8 hours in a crock pot, so do be aware of that early on when looking at this recipe.
Directions
Peel, chop and core 10 large apples
Add ½ cup of water
Add one teaspoon of cinnamon (or more to taste)
½ cup of coconut sugar
Add all of these to your crock pot and cook on low for 6-8 hours, before mixing and mashing it all together to your desired consistency. Serve hot or chilled, it's great either way.
4.) Baked Apple Cinnamon Oatmeal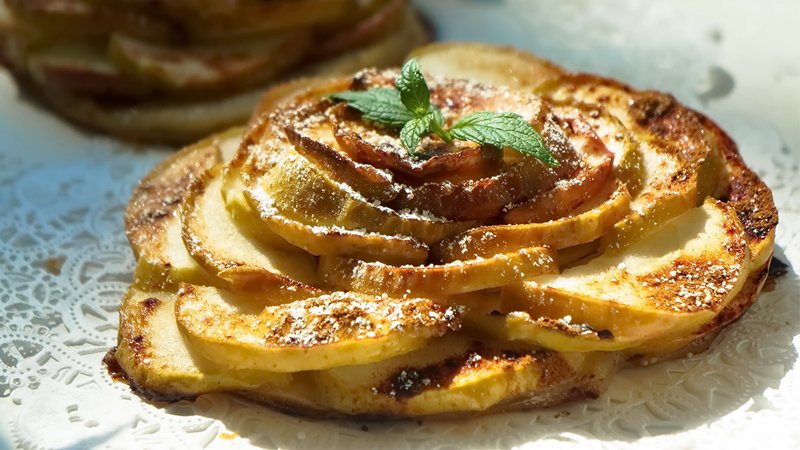 A Dr. Axe favorite, this recipe is famous for getting you your manganese early and often in the day. Manganese is a tough-to-find mineral that boosts our health all over the body.
Directions
Mix 4 cups of kefir
Half cup of coconut sugar
Two tablespoons of butter
¾ teaspoon of cinnamon
Quarter teaspoon nutmeg
Eighth-teaspoon cardamom
2 cups of steel cut oats
2 cups of chopped apples
Half cup of raising
1 cup of chopped nuts
Half cup of sea salt
After preheating the oven to 350, bring the kefir, coconut sugar, butter, salt, nutmeg, cardamom and cinnamon to a boil on the stovetop over high heat. Then add in the remaining ingredients and mix, then transferring to a greased 9×13 pan and baking for 30-35 minutes. This is a delicious way to get your nutrition in a healthy way.
3.) Cinnamon Lamb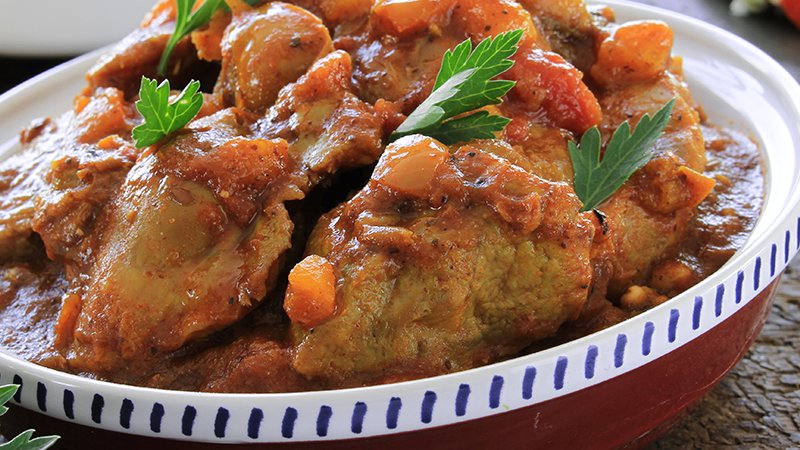 A great savory way to get extra cinnamon is to cook it with meats like lamb. This middle-eastern inspired favorite calls for sautéed lamb with eggplant, raisins, and cinnamon sticks.
A great way to add flavor and health to this dish is to also mix cinnamon into your rub or marinate for the lamb. This provides a ton of benefits for your dish beyond delicious taste, including extra preservative power for leftovers.
Cooked cinnamon has a way of mixing with the juices of a meat to really bring out the flavor and make it a more complex, fascinating taste that really keeps people loving what they're eating. It's not something most people would think of either so this counts as a great idea for cooking with cinnamon.
In terms of directions for this recipe, you'll want to sear your lamb on high heat once it's fully marinated with whatever you would like, (melted butter, salt, and cinnamon would be fine, and you can add whatever you like to that mix, including pepper, rosemary, and so on).
After searing the sides and edges of your cut of meat, you're sealing in the juice, so go ahead and bake it to finish off the inside of the meat to your exact desire, whether that's rare, medium rare, medium well, or well done.
Served with some asparagus and mashed potatoes, this can be a hearty winter delight. Or served with a light fruity vinaigrette and maybe a nice basmati or jasmine, rice this could be a lovely, cool summer supper.
2.) Cinnamon Toast With A Twist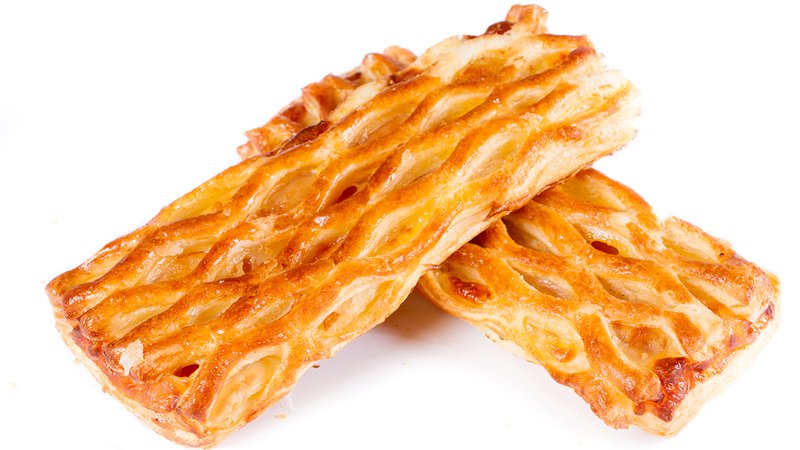 We've all heard about the famous cereal brands out there offering cinnamon, but what about making our own crunchy cinnamon toast?
One great way is to toast a slice of bread to taste, and then drizzle on flax seed oil as a spread instead of butter. Flax seed oil is even easier than butter to apply to toast and has a great taste. The Flax seed oil acts as a sticky bonding agent when you then sprinkle on your cinnamon to taste, careful not to overpower the toast.
Finally you want to finish by drizzling honey over the whole thing, locking in that cinnamon so any drafts or bursts of air will not kick up your cinnamon powder.
Serve and enjoy, because this is a true classic dating back into history.
1.) Detox Wake-Up Beverage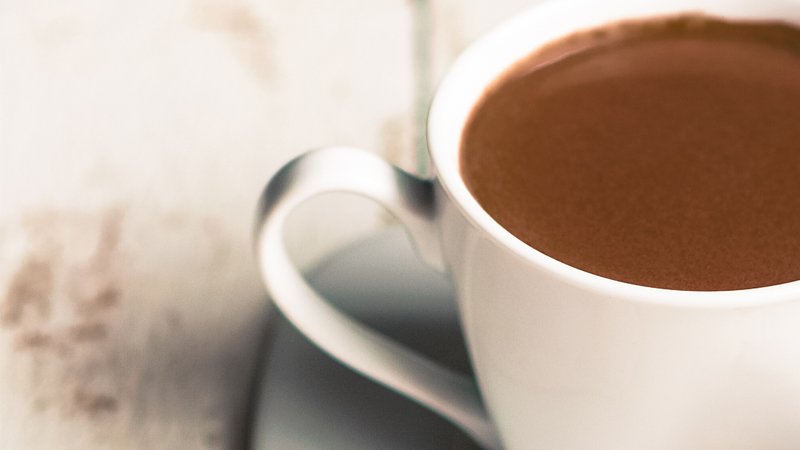 Dr. Axe has a famous detox beverage he calls his "secret" but it's actually a easy, tasty, and healthy drink to help wake up in the morning and get your day started on an excellent foot.
For directions, take a standard glass of water and mix in about two tablespoons of apple cider vinegar, two tablespoons of lemon juice, a teaspoon of cinnamon, an optional (but very highly recommended) dash of cayenne powder or tincture, along with stevia to taste and voila – your breakfast drink is served.
This is an excellent way to not only stay hydrated in the morning, which is a vital time for the body to awaken and adjust, but also to get a fantastic array of nutrients as you go into your day.
Nutritionists say breakfast is the most important meal, because it dictates how your metabolism will function for the rest of the day, so Dr. Axe's "secret" detox beverage is without a doubt an excellent way to break your fast and start off your day. [source]
Bonus recipe idea: Sprinkling extra cinnamon on ice cream, cake, tiramisu, cannoli, creme brulee, or whatever you're serving after dinner, is just an excellent fun way to add richness, color, and nutrition to your dessert course.
There's not much you can serve for dessert that wouldn't do better with a sprinkling of cinnamon.
Conclusion
Above we have seen that cinnamon has a dazzling array of different health benefits, from heart disease and cancer risk minimization to potentially helping stave off degenerative diseases like Alzheimer's and Parkinson's, to even helping with the symptoms of Lyme disease.
Cinnamon is world-renowned for its flavor, and may just be the healthiest most delicious thing out there a person could eat.
We also saw above that there are certain health risks associated with Cassia cinnamon, which can toxify the liver and cause damage. If you think you may be at risk for this, it would absolutely behoove you to go the extra mile to make sure you are working with and eating legitimate Ceylon cinnamon, which does not have that risk.
Overall there's no doubt among scientists and doctors that cinnamon does wonders for human health and is one of the best cure-alls we have out there to speak of.