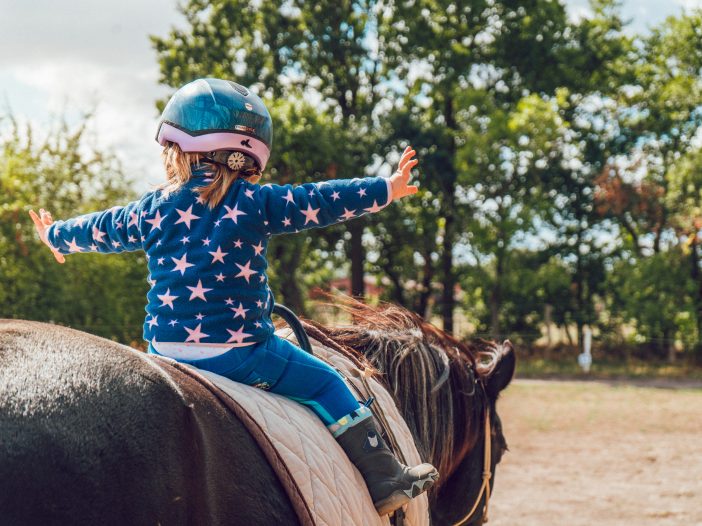 There's no denying that horseback riding is good for your health. Horseback riding is an ancient therapy practiced from time immemorial across all parts of the world. In the medical field, horseback riding is a form of equine therapy that is used to help people with disabilities show improvements in their physical, social, cognitive, and emotional wellbeing.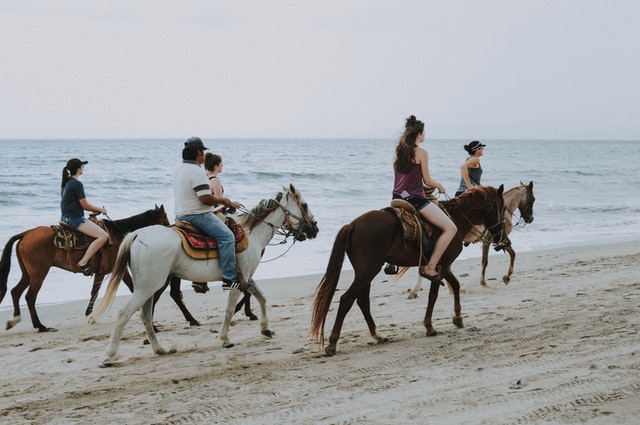 A study was conducted in 2010 by the British Horse Society from Plumpton College and the University of Brighton. The study aimed to explore the physical and psychological effects of horseback riding. In the study, 100 participants rode horses three times a week for more than 30 minutes each day (which is a bit higher than the UK government's minimum exercise recommendations). At the end of the study, over 90% of the participants associated the horseback riding with positive physical and psychological feelings.
Horseback riding is fun. Now imagine engaging in it consciously because of its health benefits. Still in doubt? Here are the seven best reasons why horseback riding is good for your health.
1. Horseback Riding Helps You to Burn Calories
Horseback riding is a moderate-intensity exercise; it is like taking the drug detox drinks featured here. Unlike sporting activities like rowing or running where you dispense much energy, it is the horse that dispenses the energy. However, you still burn calories. The British Equestrian Federation revealed that you burn about 360 calories when you trot gently for 30 minutes each day. Horseback riding also helps to tone your stomach.
2. It Improves the Flexibility of Your Muscles
If you've ever witnessed a scenario where people try to mount a horse after several unsuccessful attempts, then you'll realize that not everyone finds it easy to mount a horse. However, with horseback riding, certain parts of your body (such as your hips) will improve in flexibility as you engage in it. Horseback riding helps to stabilize your trunk by stretching your core muscles as you rise and sit in response to the horse's rhythm.
3. Improved Posture
You'll discover that most people sit wrongly when they first mount the saddle of a horse. They are likely to hold the reins of the horse too tightly, pushing their feet too hard into the stirrup or grip the animal firmly with their thighs. This initial experience can cause the rider to lean forward often and have an uncomfortable ride all through. As time progresses, when you get used to horseback riding, you'll become more relaxed, your back will straighten, and your posture will improve also. And, the more you continue to engage in horseback riding, the more your posture will keep improving.
4. It Teaches Patience
Patience is a virtue that is required for your total mental wellbeing. Horseback riding is not a skill or art that is acquired overnight. It requires longsuffering and also involves periods of unsuccessful attempts, unresponsive horses, and endless trials. This is not meant to make you feel discouraged; you need to calm down, relax, take a deep breath, and try again. By so doing, you'll acquire patience, which is highly therapeutic and beneficial for other areas of your life.
5. Positive Sensory Stimulation
Horseback riding is beneficial to people with a mental disorder; it helps to stimulate their senses in different possible ways. For example, horseback riding is used as a therapy for autism spectrum. The feeling, smell, and sounds of the horse is used to trigger the smell, hearing, sense of touch, and sight of the rider. Introducing horseback riding games and activities for children could help create sensory excitement in them. In a nutshell, horseback riding is one of the best ways of improving your sensory stimulation.
6. It Improves Your Coordination
Horseback riding isn't as easy as most people make it appear. Controlling a horse's speed requires a lot. It requires you to coordinate your leg pressure, rein pressure as well as your body coordination simultaneously. Just imagine trying to skip, pat your head, and rubbing your stomach all at the same time. It isn't that easy; this is the level of coordination that is required from you.
Once you become an experienced rider, you'll know all the moves to use to make the horse move the way you want. You'll also master the art of using different parts of your body independently. In all of it, coordination is vital, and horseback riding will help you develop a high level of coordination over time.
7. Mental wellness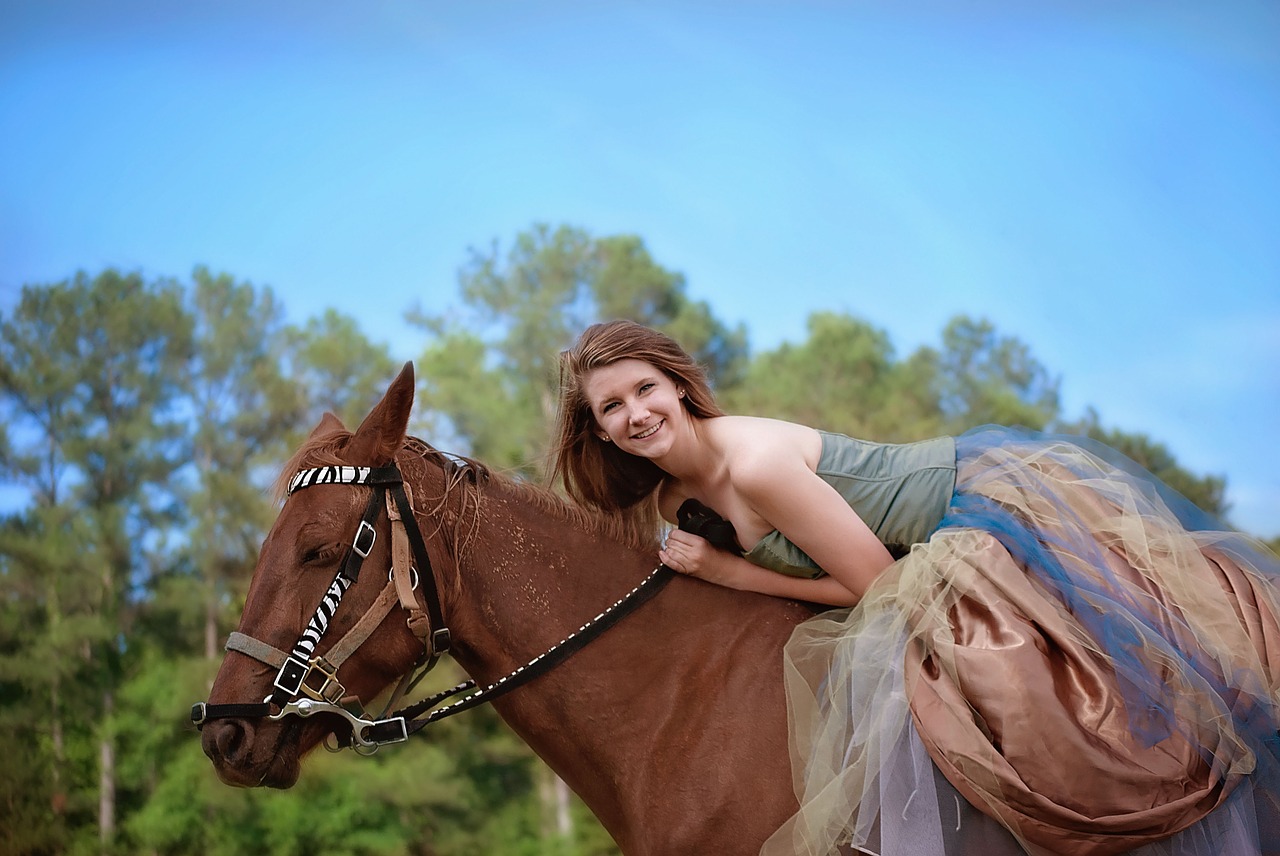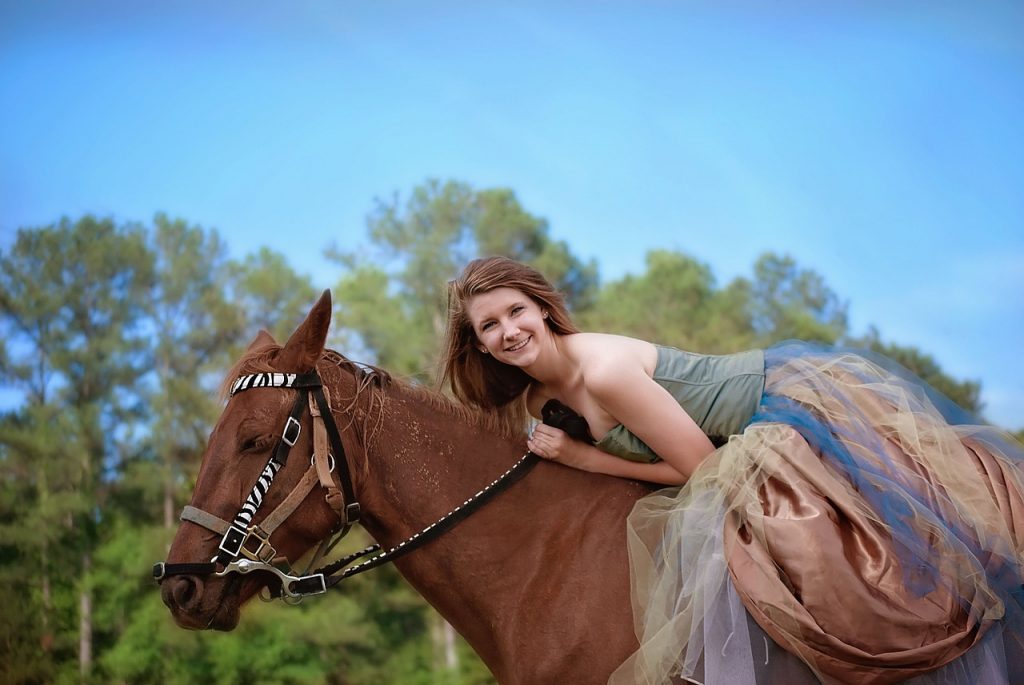 Horseback riding is one of the best ways to relieve yourself of the stress of life as horses are best known for their stress-relieving qualities. Evidence shows that the Greeks believed in the therapeutic values of horses as far back as 600 years ago. Although there's no clear and concise scientific backing of the legitimacy of equine therapy for treating conditions like depression or autism, it is believed that spending at least one hour daily on the saddle can help to reduce your stress levels.
Conclusion
Nothing can be compared to the sense of satisfaction derived from horseback riding. You're assured of health benefits beyond your wildest imagination. If you've never known that horseback riding is good for your health, we guess you now know. Feel free to leave a comment below and tell us about your experiences.
BIO
Hannah Gilbert is a professional editor, content strategist, and a part of gahmj team. Apart from writing, Mary is passionate about hiking and gaming. Feel free to contact her via Facebook.