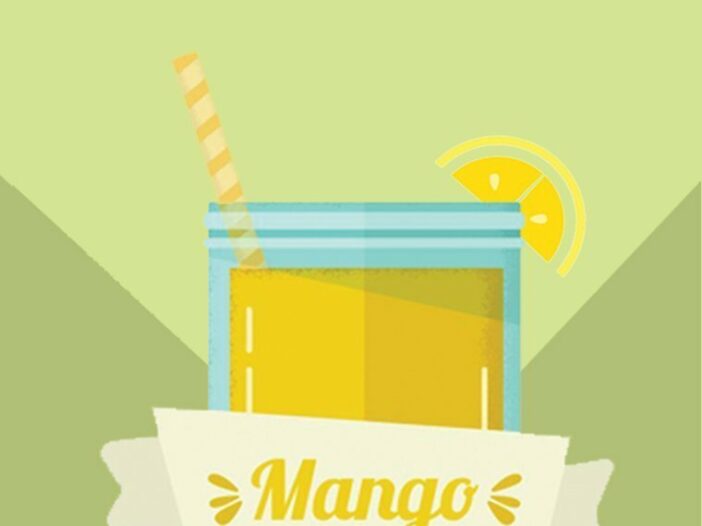 Mango juice is made from the king of fruits, as mango is called. The mango is a tropical fruit, available in a huge variety of flavors, taste, textures and sizes and the pulp of the fruit may be smooth and dense or fibrous and juicy.
It may be very sweet or sweet and sour. Some varieties of mango have no fiber and are easy to juice in a blender to make thick, rich and smooth pulp.
It is best to make your own mango juice since commercial mango combination juices and drinks may contain very little actual mango as research has shown.
Mangoes are grown in Asia (India has the largest varieties of mangoes), Central and South America, the Caribbean islands and some parts of the US.
8 Fantastic Benefits of Mango Juice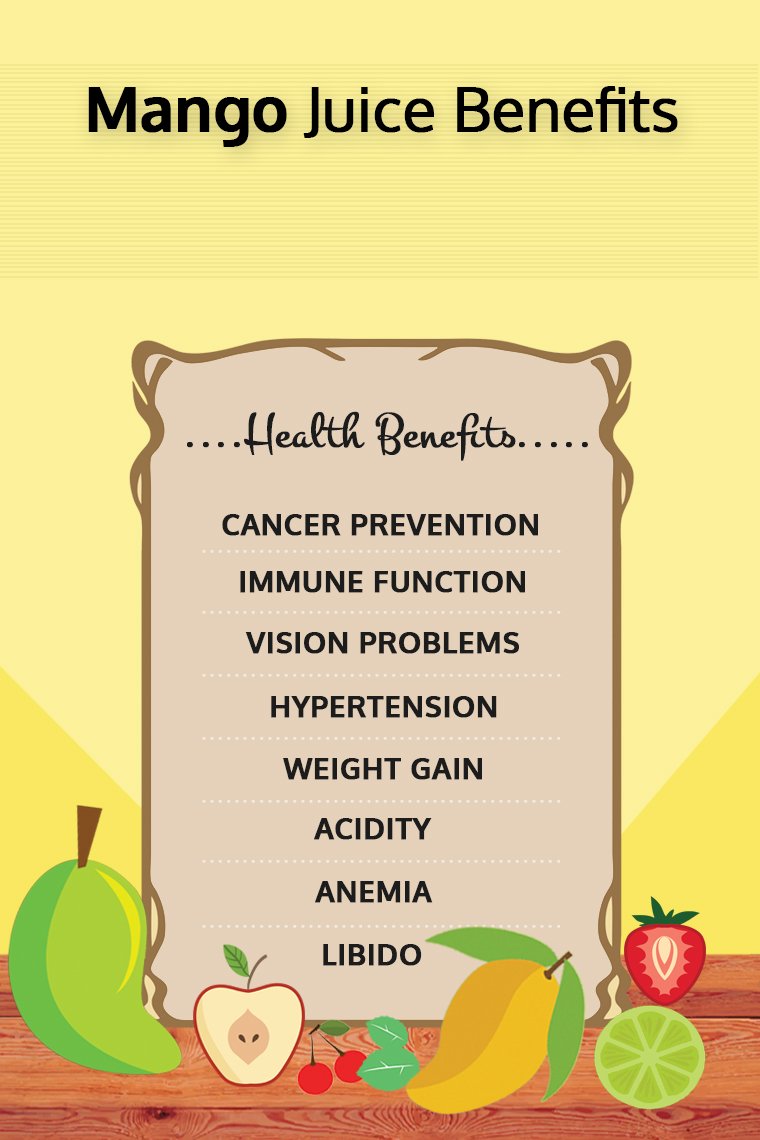 The mango is not only a fragrant and luxurious fruit, but it also provides a host of health benefits to the human body. It is used for
Cancer prevention – thanks to being rich in phytochemicals and antioxidants that reduce the risk of breast, colon, prostate cancers and also leukemia.
Weight gain – mangoes are high in calories and contribute to weight gain. However, if you dilute mango juice with water or other fruit/vegetable juices, you reduce the calorie intake automatically.

So don't avoid mangoes if you want to lose weight.

Hypertension – potassium in mangoes helps regulate blood pressure.
Anemia – the fruit is rich in iron and is good for anemia and also beneficial for maintain the hemoglobin levels in pregnant women.
Immune function – the vitamins and minerals in this fruit helps boosting immunity levels and warding off diseases.
Acidity – the alkalinizing effect of mangoes helps in combating excess acidity in the body and ensures good digestion.
Vision problems – Vitamin A in various forms including beta carotene helps maintain eyesight and reduces the risk of developing cataracts and age related macular degeneration.
Libido – the fruit contains lots of Vitamin E that can improve sexual health.
Mango Nutrition Facts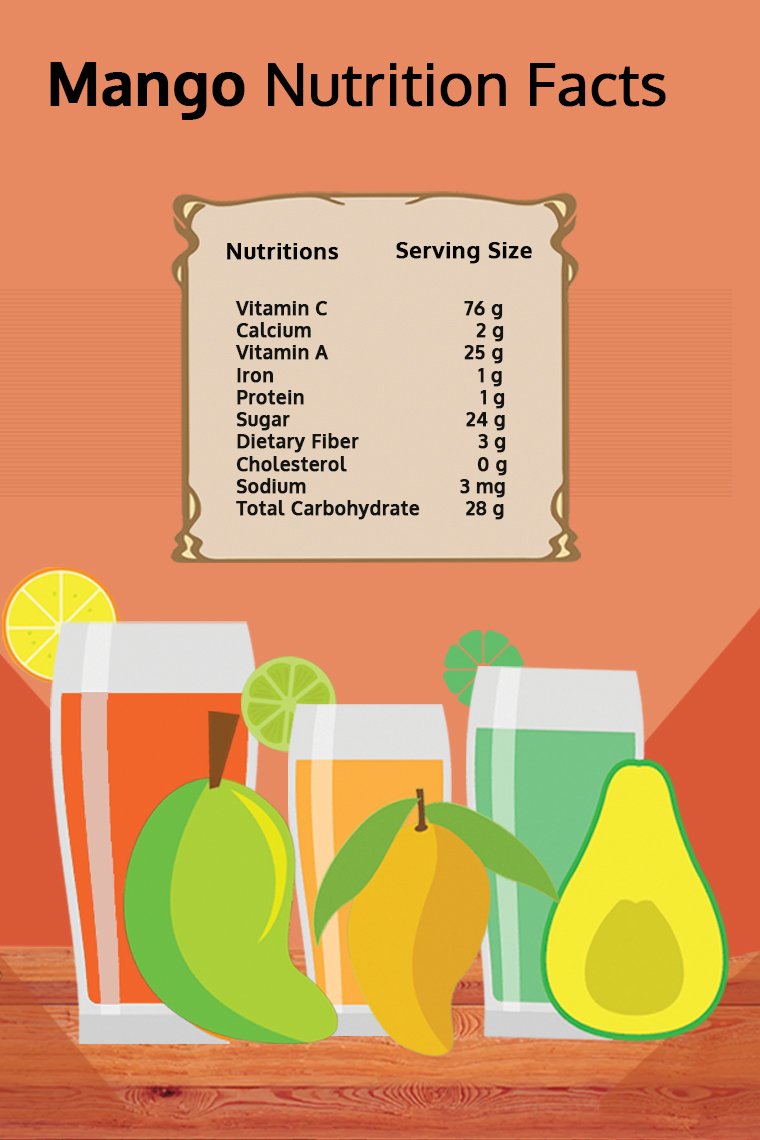 Vitamin AMangoes are practically a complete food since they have a good mix of carbohydrates, protein, fat and fiber apart from yielding other nutrition. They are rich in
B vitamins
Vitamin C
Vitamin E
Vitamin K
Choline
Folate
Calcium
Iron
Magnesium
Potassium
Phosphorus
Sodium
Zinc
Selenium
Mango Juice Recipes
You can make mango juice in a centrifugal or slow juicer or even a blender.
However, before using the fruit, you need to remove the thick peel and the hard stone inside and, with a knife, remove the excess pulp from them so as not to waste any of the valuable nutrition of the fruit.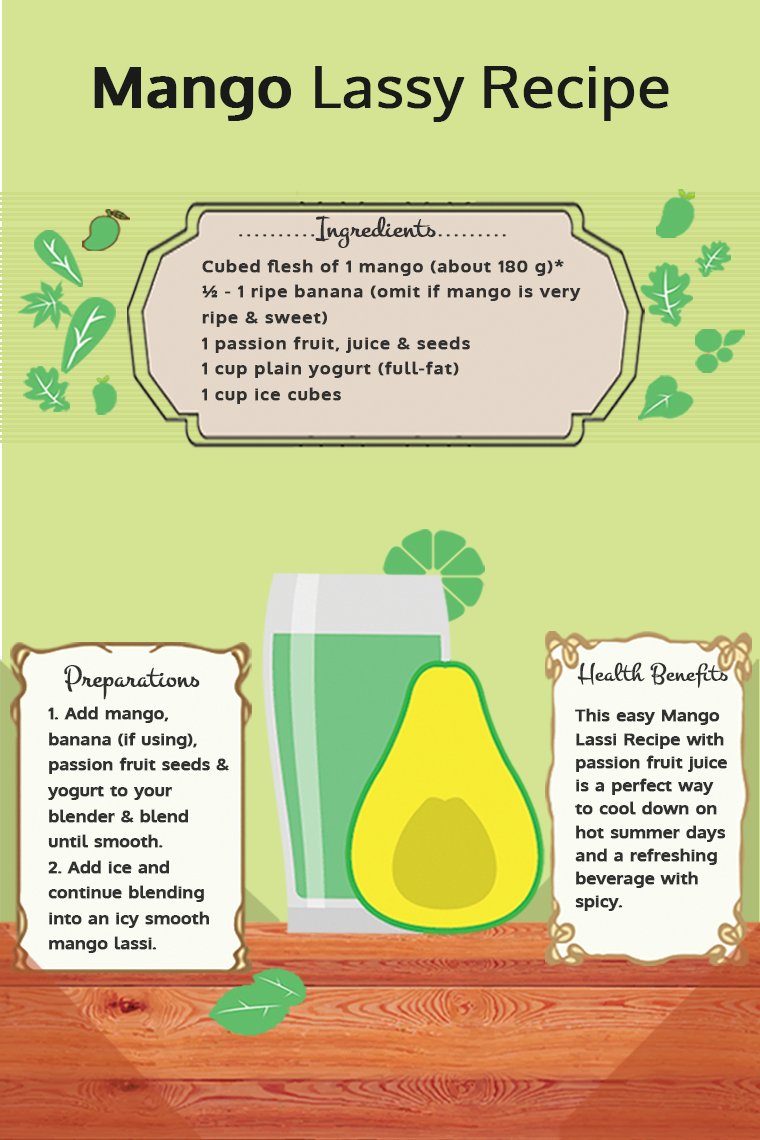 Mango juice with other fruits
2 medium mangoes
2 oranges
1 cup chopped pineapple
Peel, deseed and chop fruits and run through juicer. Stir through and serve.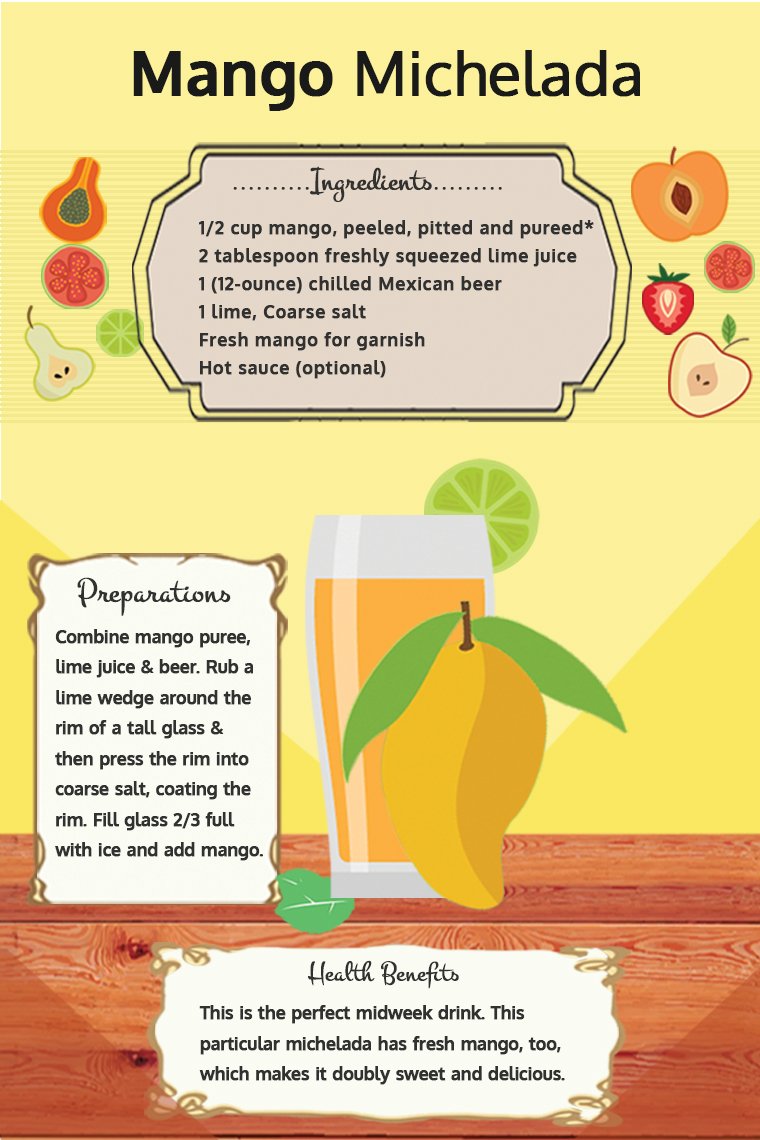 Mango medley juice
2 medium mangoes
2 apples
2 peaches
Prepare the fruits and run though the juicer. You may add a little water to thin down the juice.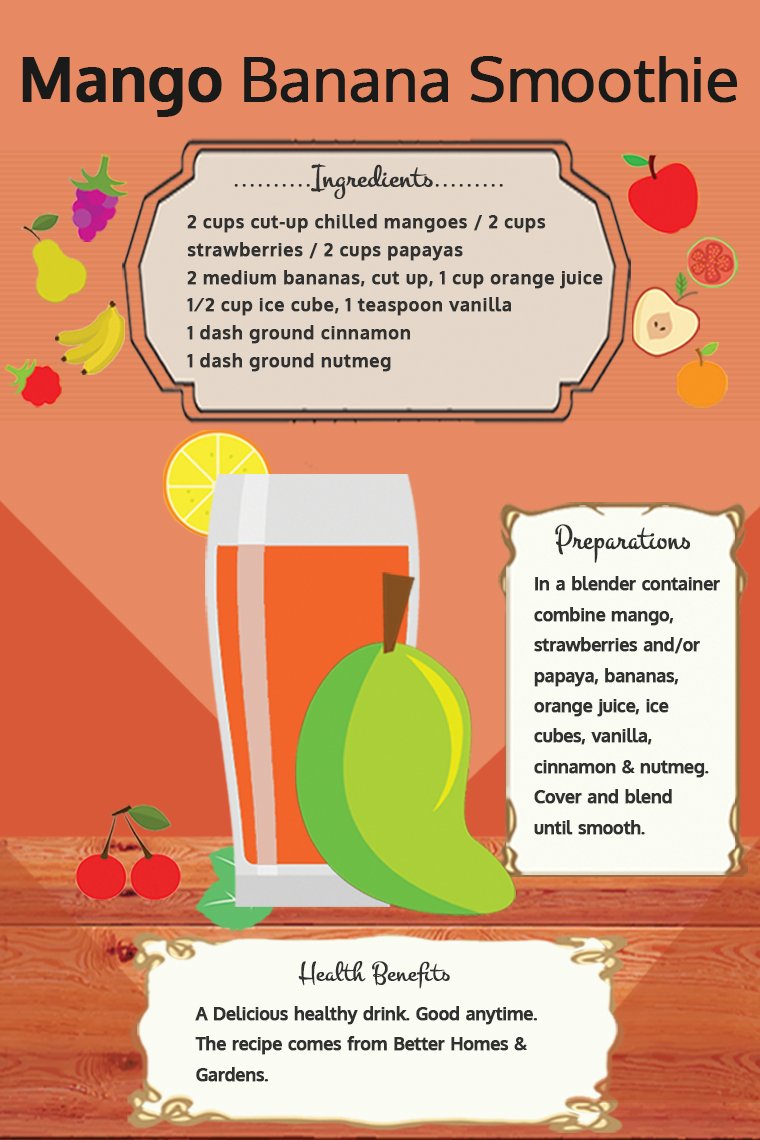 Best Mango Juice Recipes on the Web
While commercial mango drinks, juices and nectars may be easily available in supermarket shelves, be warned that research has shown that they actually contain very little actual mango.
If you want to enjoy the health benefits of this delicious fruit, simply make your own mango juice alone or in combination with other fruits/veggies.