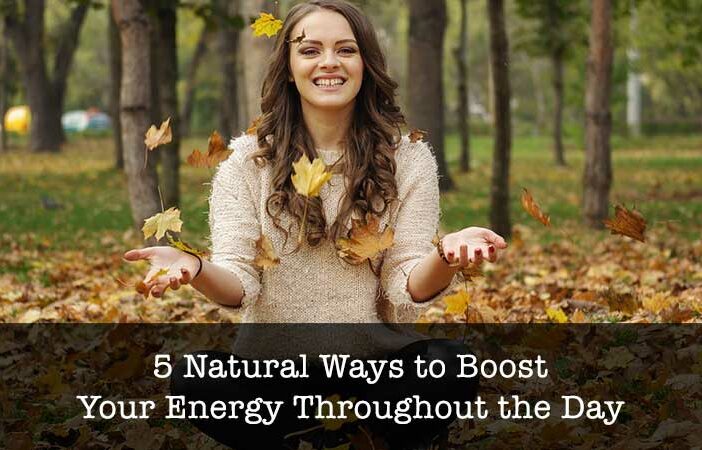 What would you accomplish in your life if you had more energy? Would you get in shape? Start a new hobby? Simply be more organized? Socialize more?
If you're lacking energy, you're likely saying no to some of the things you used to love to do.
As life gets busier, demands pile up on our to-do lists, and our phones make us available to clients, bosses, and colleagues 24/7, we quickly find ourselves drained.
Countless people survive off coffee and sugary snacks to give them a temporary boost throughout the day.
But the jump-start is short-lived, and you're left with a crash that keeps you dependent on stimulating substances. This cycle is exhausting and leads to burnout.
According to the American Academy of Family Physicians, fatigue accounts for one out of five patient visits, but often this issue can be remedied by positive lifestyle changes.
Fortunately, there are natural and sustainable ways to create more energy throughout the day. If you are suffering from exhaustion, please consult your doctor to rule out medical causes.
If you're otherwise healthy but still tired, we've got five science-backed strategies to help you stay energized and motivated throughout the day so that you can get more accomplished.
1. Eat a Nutrient-Dense Diet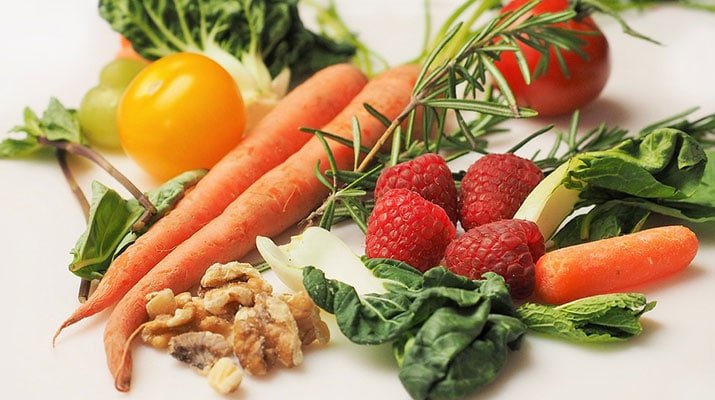 If you are deficient in various nutrients, your brain and body will not have enough energy to run optimally.
Therefore, having a healthy diet is essential if you want to improve your energy levels. This doesn't have to be difficult.
It can be as simple as eating more of the foods that impart energy, and less of the foods that drain energy.
Healthy Foods that can boost your energy include fruits and vegetables, which provide crucial vitamins and minerals.
Animal products such as meats, eggs, and milk are also beneficial as they are excellent sources of iron and Vitamin B12, which transport oxygen throughout your body.
Complex carbohydrates and protein slow digestion to ensure you gradually release energy throughout the day rather than experiencing a sugar rush; many people find they don't need that mid-afternoon snack when they eat a balanced diet.
Foods to avoid would include processed and sugary foods, as these are not healthy, sustainable sources of energy.
Try different ways of eating and work with a professional who can help you determine which foods will work best for you.
While getting your nutrients from foods is preferred, sometimes you're too busy to eat enough of the right foods.
Filling in the nutritional gaps with quality supplements can help boost your energy by providing the vitamins and minerals you lack.
2. Hydrate Adequately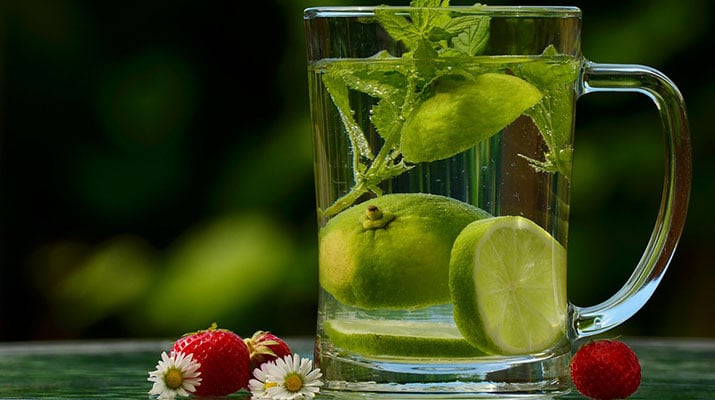 Dehydration can often lead to fatigue, dizziness, confusion, headaches, as well as dry skin. Poor water intake, exercise, and consumption of diuretics such as alcohol and tea cause us to dehydrate throughout the day.
The impact of these habits should not be underestimated, as even a 2% loss in total body water can impair mental and physical performance.
Sufficient hydration can have beneficial effects on attention, memory, and emotional processing in addition to increased energy.
While the debate about the optimal amount of water intake continues, the American Dietetics Association recommends at least nine cups (1 cup = 8oz) per day for women and 12 cups per day for men. Plain water is strongly preferred over other types of drinks.
3. Take a Nap
You may have napped when you were a child or a teenager, but the benefits of napping continue even into adulthood.
In one study involving regular nappers, depriving them of a nap increased fatigue and caused difficulties in thinking and attention.
In another study, a 30-minute nap increased mental alertness in sleep-deprived athletes.
While napping is not a substitute for a good night's sleep, if you find yourself needing a break during the day, even a short nap can help restore your energy levels. Napping can energize you even if you sleep sufficiently the night prior.
4. Increase Social Interaction
If you want a healthy endorphin and adrenaline rush, social interaction and genuine laughter may be just what you need.
Studies have shown laughter to increase energy, confer heart health benefits, improve blood sugar control, relax muscle tension, and increase blood oxygenation.
Laughter has also been found in research to decrease stress and boost immunity. Watching a comedy special can certainly elevate your mood, however, real social interaction is even better.
A large-scale meta-analysis shows that social interaction is just as important to one's overall health as smoking cessation, exercise, and maintaining a healthy weight.
Making some time in your life for loved ones and increasing your social circle can significantly impact your health, mood, and energy.
5. Exercise Regularly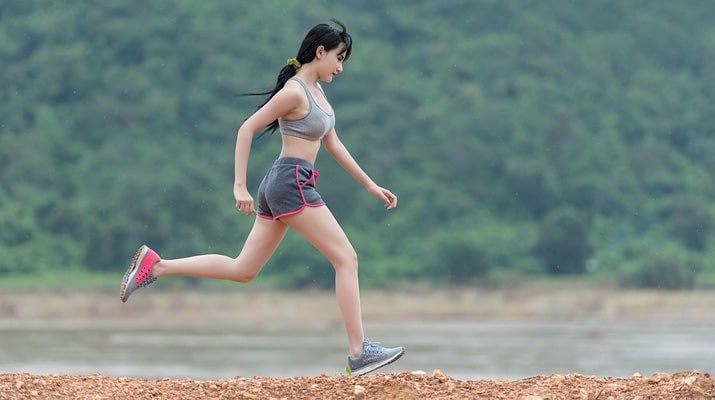 Regular exercise has repeatedly been shown to greatly improve energy levels.
In one study involving seniors who were experiencing sleep difficulties, home exercise increased both their immediate energy levels and also decreased their fatigue by improving sleep quality.
The benefits of exercise are multi-factorial and can apply to a wide range of people.
For example, cancer patients who exercised throughout chemotherapy reported less fatigue both during their treatment and even four years after the intervention.
Many people are intimidated by incorporating exercise into their routine, but even two hours of high-intensity exercise per week can significantly reduce fatigue.
Exercise can be done almost anywhere and may even prompt more outdoor or social time, both of which can increase energy and improve mood.
Incorporating the above-mentioned healthy strategies into your routine can improve your overall health and reduce your dependence on caffeine, sugary snacks, and other unhealthy stimulants.
These techniques are easily implemented. To increase your chances of success, perhaps try integrating these strategies one at a time so that you don't feel overwhelmed.
You will be amazed how a small adjustment, such as including protein at breakfast or drinking a few more glasses of water, can make a difference in your energy levels throughout the day.