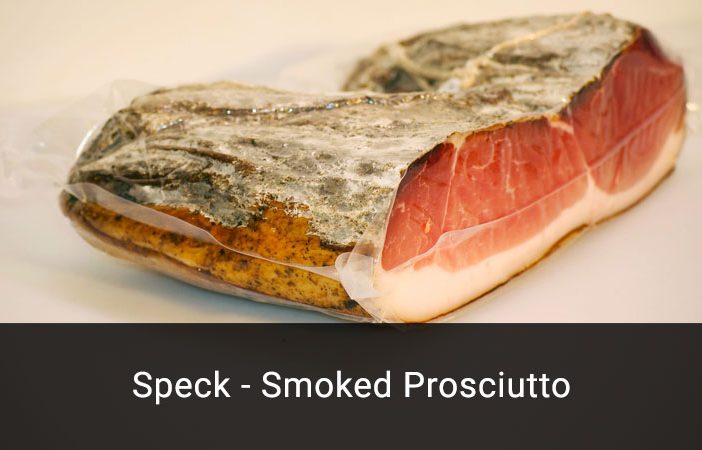 The Alto Adige region is heavily influenced by its German speaking neighbors, so its no surprise that the cuisine of this area is quite distinctive – its culinary specialties unlike those of the rest of the country.
In the Alto Adige region, there is no ingredient more prominent than Speck – or smoked prosciutto. The process of making speck first begins with curing the legs of pork in salt and various spice combination which may include juniper, pine, cinnamon nutmeg and coriander. After this the smoking process begins.
Speck is smoked slowly and intermittently for two or three hours a day. The whole process takes about 3 months, which explains why the guiding principle to bear in mind when making speck is to take one's time. Slow smoking allows for the inner layers of meat to be really penetrated with the flavors of the wood – commonly juniper and pine woods.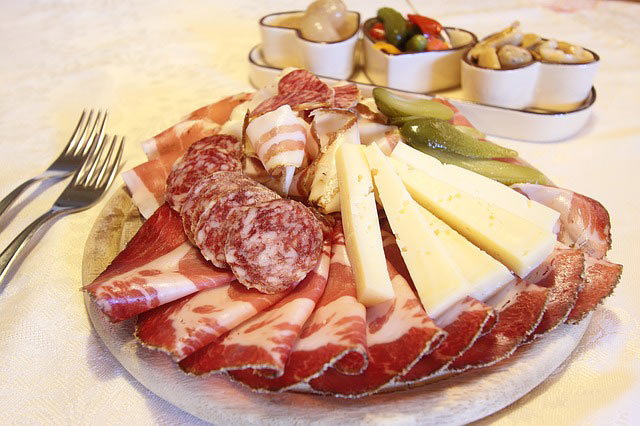 Speck used to be smoked by hanging the meat in the chimney space above the domestic fire, but today smoking is completed in a cold smoking process, in which temperatures do not exceed 68 degrees Fahrenheit. Though the meat is now kept in well-ventilated smokehouses around, the altitude and cool climate of the Alto Adige region is ideal for cold smoking.
A consortium of speck producers for the Alto Adige, the Consorzio dei produttori speck dell'Alto Adige, was formed in 1987. Its goal is to guarantee that consumers are buying a product that tastes as good as traditional prosciutto and made in a way that honors the small-scale handmade approach to smoking meat, even though production has been altered with industrialization methods.
In the Alto Adige, speck is revered and it is often eaten with most meals and this delicacy is well-appreciated beyond this region and is now quite popular throughout Italy.
Related Articles: