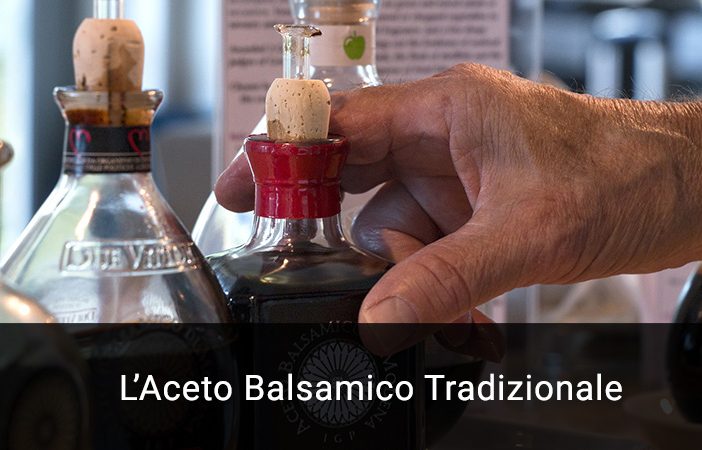 Balsamic is the vinegar with two faces. There is the generic kind that is easily obtained at the supermarket; high in acid and low on flavor, it gets much of its dark coloring and faint sweetness from the addition of liquid caramel, and is best relegated for use in marinades or vinaigrettes.
Then, there is the genuine balsamic vinegar, L'Aceto Balsamico Tradizionale, D.O.P., which stands alone on a pedestal befitting its status and quality. Sticker shock has a way of clarifying the difference between the two products.
Did you ever think you would pay $45, $100, or even $200 for a 4-ounce bottle of vinegar? You may well give it a second thought after one taste of this unique and wonderful product of Italy.
Aceto Balsamico is a specialty of Emilia Romagna, specifically from the provincial areas of Modena and Reggio Emilia, where it is exclusively made. The consortium that self-governs its production, marketing, and exportation was formed in 1979. In 2000, the European Union bestowed the coveted D.O.P. status upon Aceto Balsamico of Modena, bringing the rest of the world a treasure previously hidden in the attics of Modenese families for generations.
The consortium (its full name is quite a mouthful: Consorzio Produttori Aceto Balsamico di Modena) controls every aspect of the production of the balsamico, from the harvesting of the grapes to the packaging and labeling of the bottles.
The grapes must be of the Trebbiano and Lambrusco varietals (though few others are allowed in small quantities), and entirely harvested from the vineyards of the region. The grapes are pressed and cooked relatively quickly thereafter in large, open cauldrons, reducing the volume of the must by half. The aging process is accomplished progressively in wooden barrels for a minimum of 12 to 25 years; some balsamico has been aged for well over 100 years.
As the aging process continues, the balsamico is carefully transferred to barrels of decreasing volume made form oak, chestnut and juniper. The Aceto Balsamico continues to reduce, concentrating as it ages and resulting in a rich, syrupy viscosity and aromatic bouquet.
Before it is bottled, a panel of five "masters" of the Consorzio tastes the Aceto Balsamico to ensure it meets the specific criteria of production and quality. The bottles are numbered, labeled and sealed; Aceto Balsamico must be aged for at least 12 years to carry the designation "Vecchio" or old; vinegar that is at least 25 years old earns the designation "Stravecchio" or "Extravecchio."
There are a number of alternatives to authentic Aceto Balsamico Tradizionale echoing the rich flavor and sweet, balanced acidity. Look for bottles labeled balsamico "condimento," or balsamic condiment, which are made by producers that do not completely adhere to the strict guidelines of the consortium, yet remain true to the traditional methods and standards of quality. One of our favorites at Babbo is Villa Manodori Aceto Balsamico di Modena, made by our friend Massimo Bottura, chef and owner of Osteria Francescana in Modena.
Chef Bottura follows the same traditional methods of production and careful aging that have been carried on by Modenese families for centuries, aging his vinegar for 10 to 15 years in wood barrels. We love to embellish our Rib eye steaks and thick-cut pork chops with a generous drizzle.
Related reading: Prosciutto di Parma
Aceto Balsamico Tradizionale is also a traditional accompaniment for this month's recipe, Cotecchino with Lentils. Cotecchino is a large, plump sausage produced in Emilia Romagna as well as other regions of Northern Italy. It is made from fresh pork taken from the cheek, neck and shoulder of the pig, mildly flavored with nutmeg, cloves and sometimes, fresh garlic. Cotecchino's rich, almost creamy texture is the perfect foil for smokey-sweet acidity of Aceto Balsamico.
You can purchase Aceto Balsamico Tradizionale D.O.P., Vecchio and Stravecchio, as well as Villa Manodori Aceto Balsamico, from DiPaolo's Dairy on the corner of Grand and Mott Streets in New York City, as well as from numerous online sources.
Related Articles: